So, here we are, months later, and no more posts. I'm getting lazy. Actually, I'm not. I'm working with Stonebridge now, so, not only am I client, I'm also an employee. Not quite a Cy Sperling yet, but give it time.
Anyways, Solar! We are finally up and running and producing power. Want Proof? Check out: Our Super Awesome Energy Production. It will give you the whole picture. On sunny days in October, we are roughly producing the same as we are using. In October!
Without further ado (whatever that means), here are some recent shots: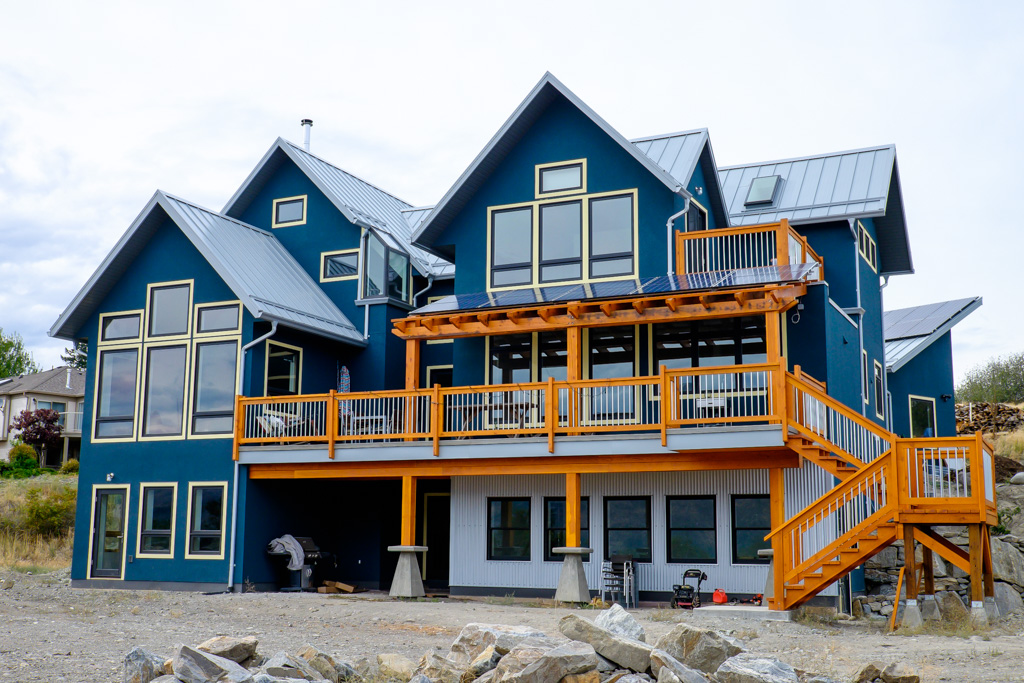 The house with colour and solar panels. Note the ones on the garage behind.
But yeah, holy shit this is a great house. I will do some interiors once we get some art up. We absolutely love it here. Still can't believe it's happened.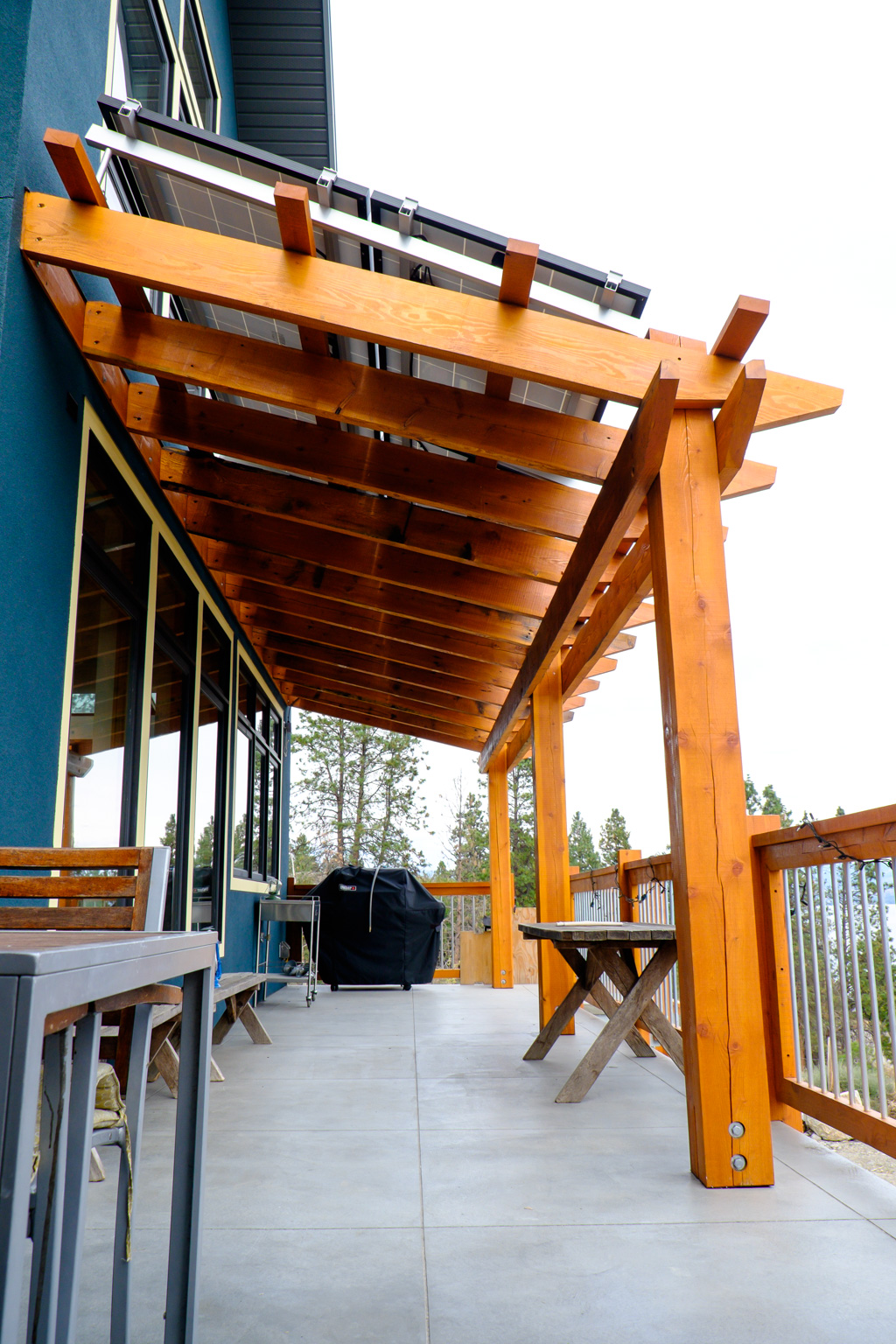 Not unattractive, I'd say. Will also provide some shade to the kitchen in the summer but allow light in during the winter.
Bought some old school doors to use in our big sliding door in the basement. Doesn't have anything to do with solar, but it happened.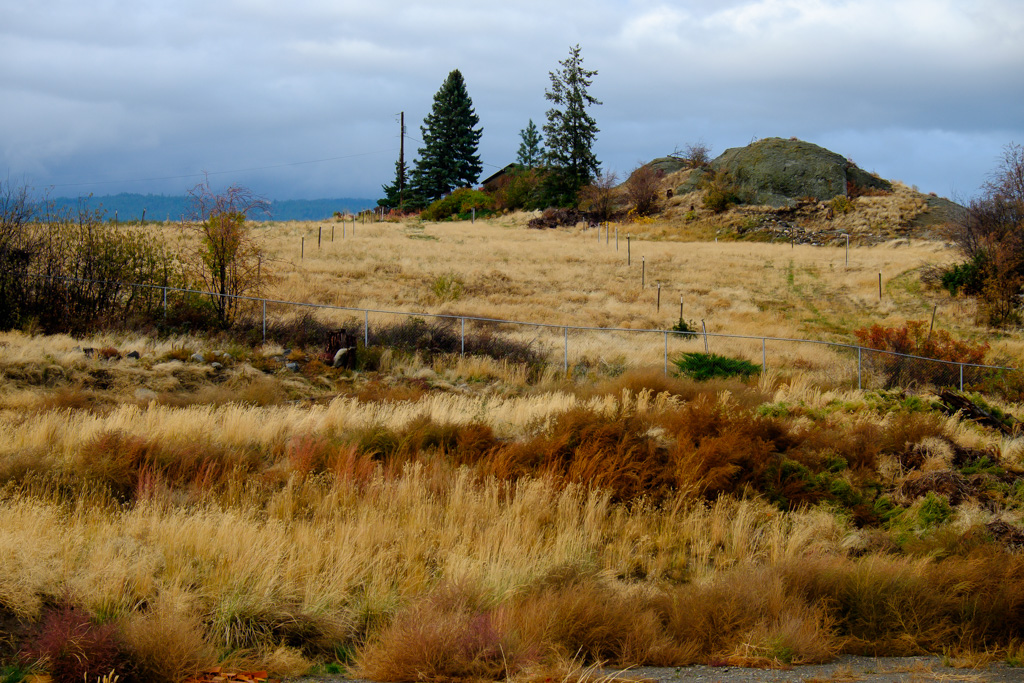 The lovely view out back.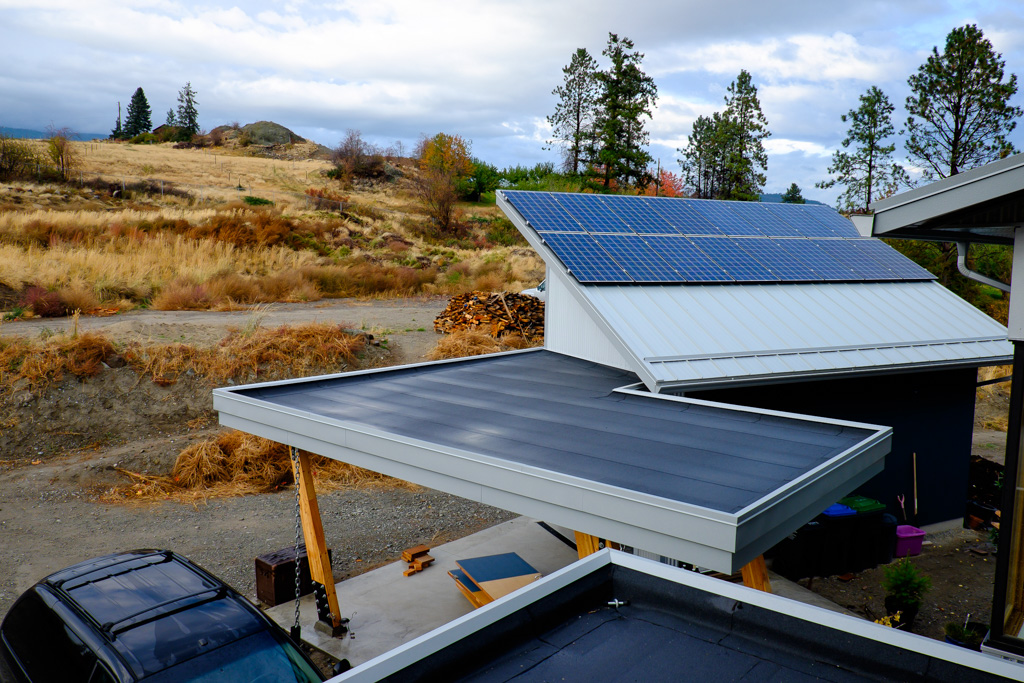 Sad solar panels want the sun. 🙁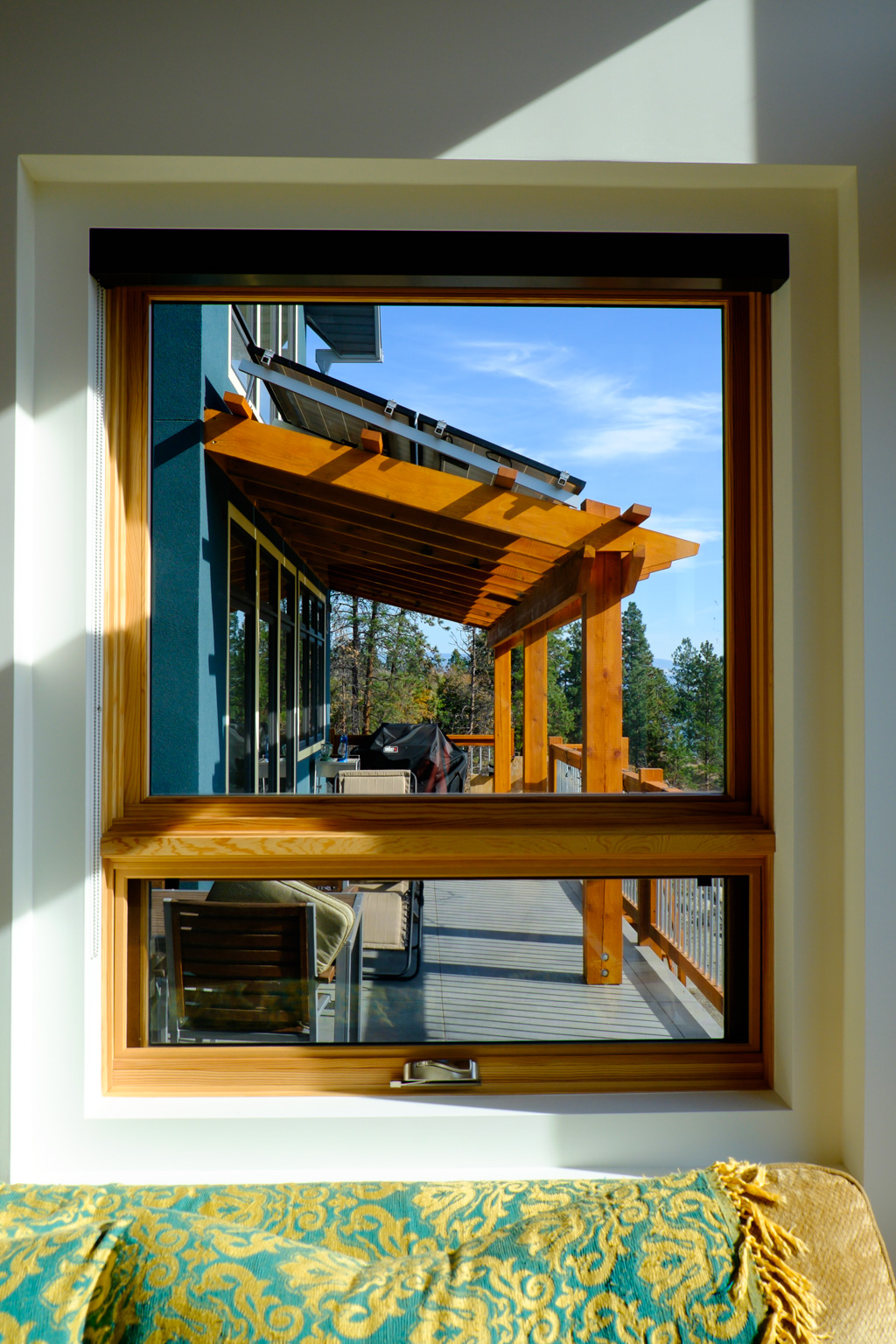 Arty shot.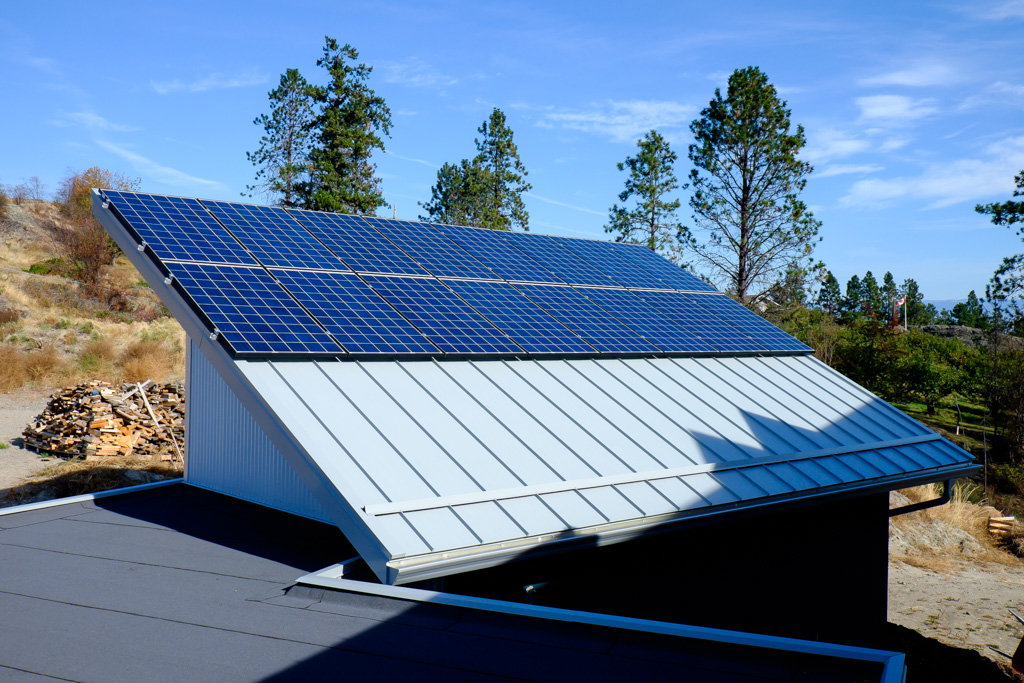 Note the scrap wood pile that is just itching to be burnt in our wood stove. Still not cold enough yet. Our heat hasn't come on yet, even though it's becoming late October.
What's this you ask? Poo. Lots & lots of horse poo. I'm going to use it to either, landscape with, or create my sculpture of our view. Out of poo.