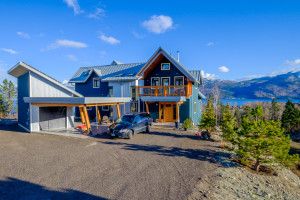 And now we start the transformation of our gravel pit into a lovely landscaped environment. We picked up a shapely Austrian Pine (Pinus nigra), a couple Serbian Spruces (Picea omorika) and an Autumn Blaze Maple (Acer x freemanii)  from Dogwood Nursery in Westbank. Gunther, the owner of Dogwood has been most helpful and gave us some great […]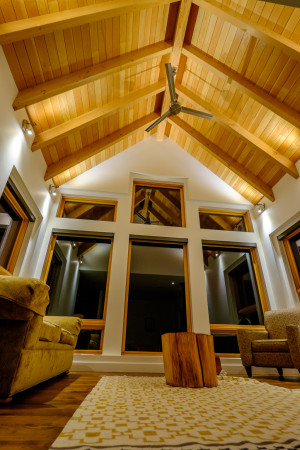 Finally got myself the Fujifilm 10-24mm lens.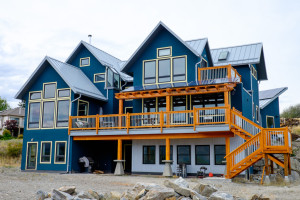 So, here we are, months later, and no more posts. I'm getting lazy. Actually, I'm not. I'm working with Stonebridge now, so, not only am I client, I'm also an employee. Not quite a Cy Sperling yet, but give it time. Anyways, Solar! We are finally up and running and producing power. Want Proof? Check […]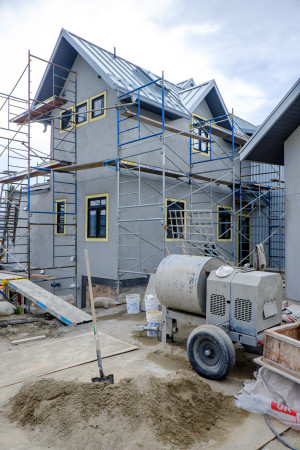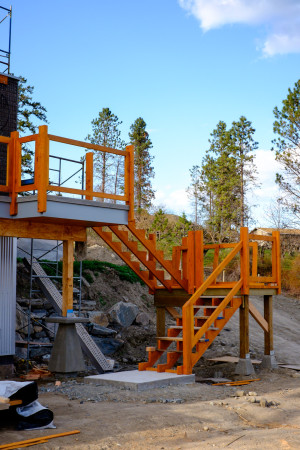 Beautiful sunny day today. Perfect for some rails. Deck rails that is. What were you thinking I was talking about?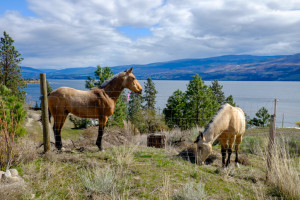 So, metal guys have finished doing their thing. Pinnacle Roofing did a fantastic job, just like they did on the roof.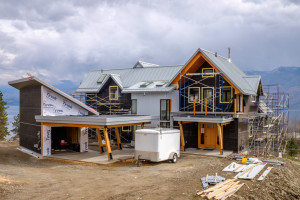 We are so goddamn close to moving in right now. I'd say 2 weeks, but then, I've been known to be wrong before.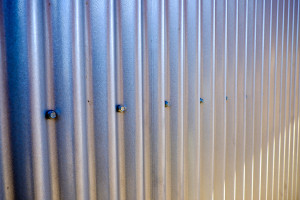 At long last, we're getting some siding. Metal siding.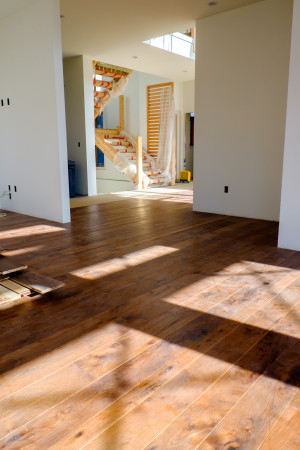 By
Blarry
on February 25, 2015
And so this is Blarry's 100th Log! I thought I'd celebrate it with flooring. Hardwood, marmoleum, it's there.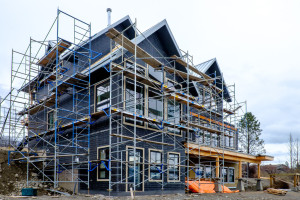 The Blackening is now complete. Except where the galvalume siding goes.