We're going inside now. Which reminds me of a great french film called À l'intérieur (Inside). Definitely squirm inducing so don't watch this trailer if gore isn't your thing.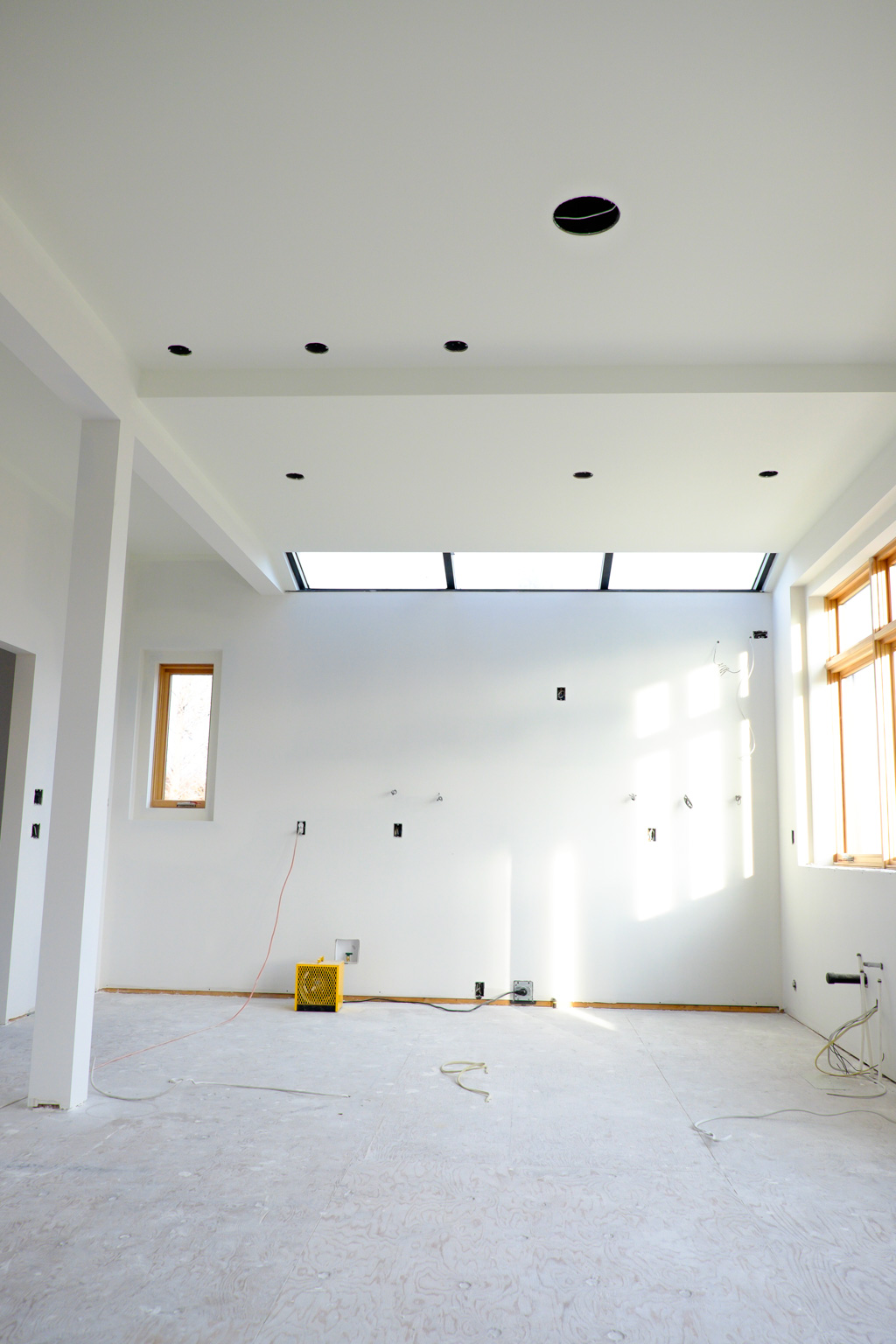 Before.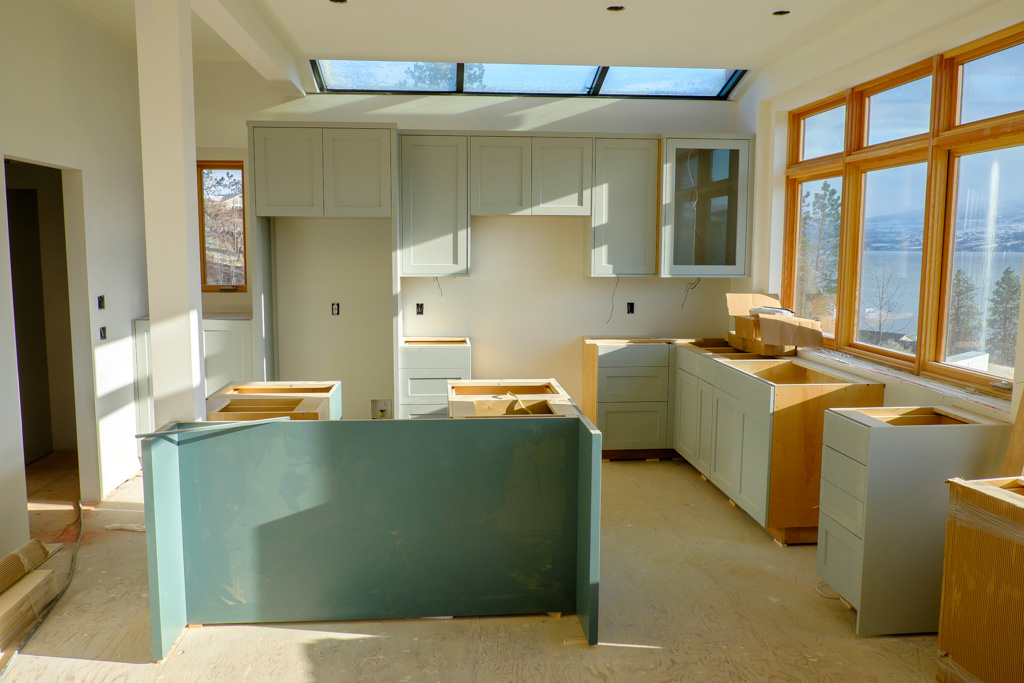 Anyways, cabinets are going in! Looking great. Cabinets are by Wall to Wall in Kelowna.
Bedroom closets. I might actually get a corner of one of these for my stuff.
And, the Pièce de résistance (more french) has got to be our living room ceiling.
Main floor bathroom. All the wood counters and accents are made with reclaimed fir I found rotting in a field.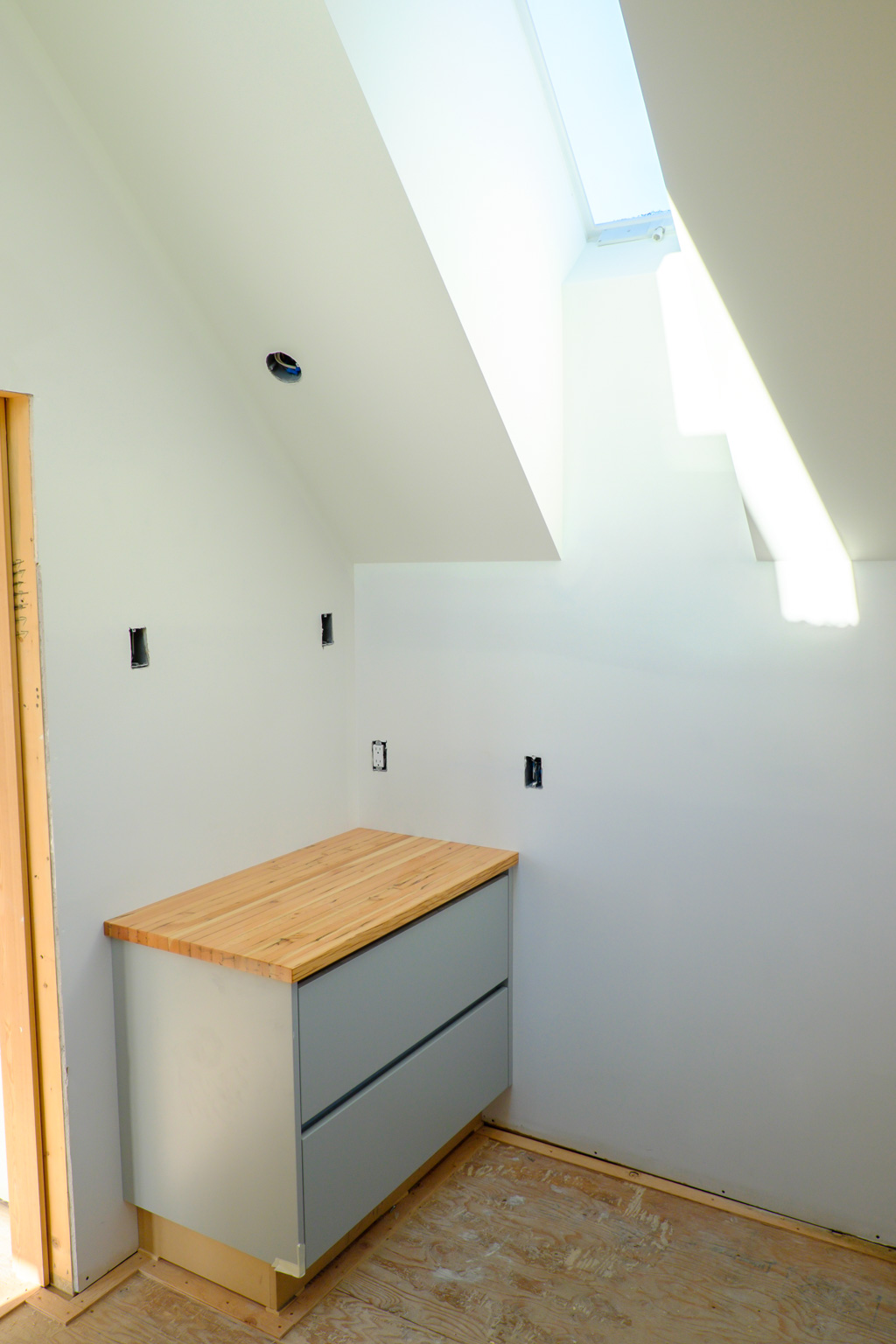 One side of our ensuite (sounds french too) bathroom.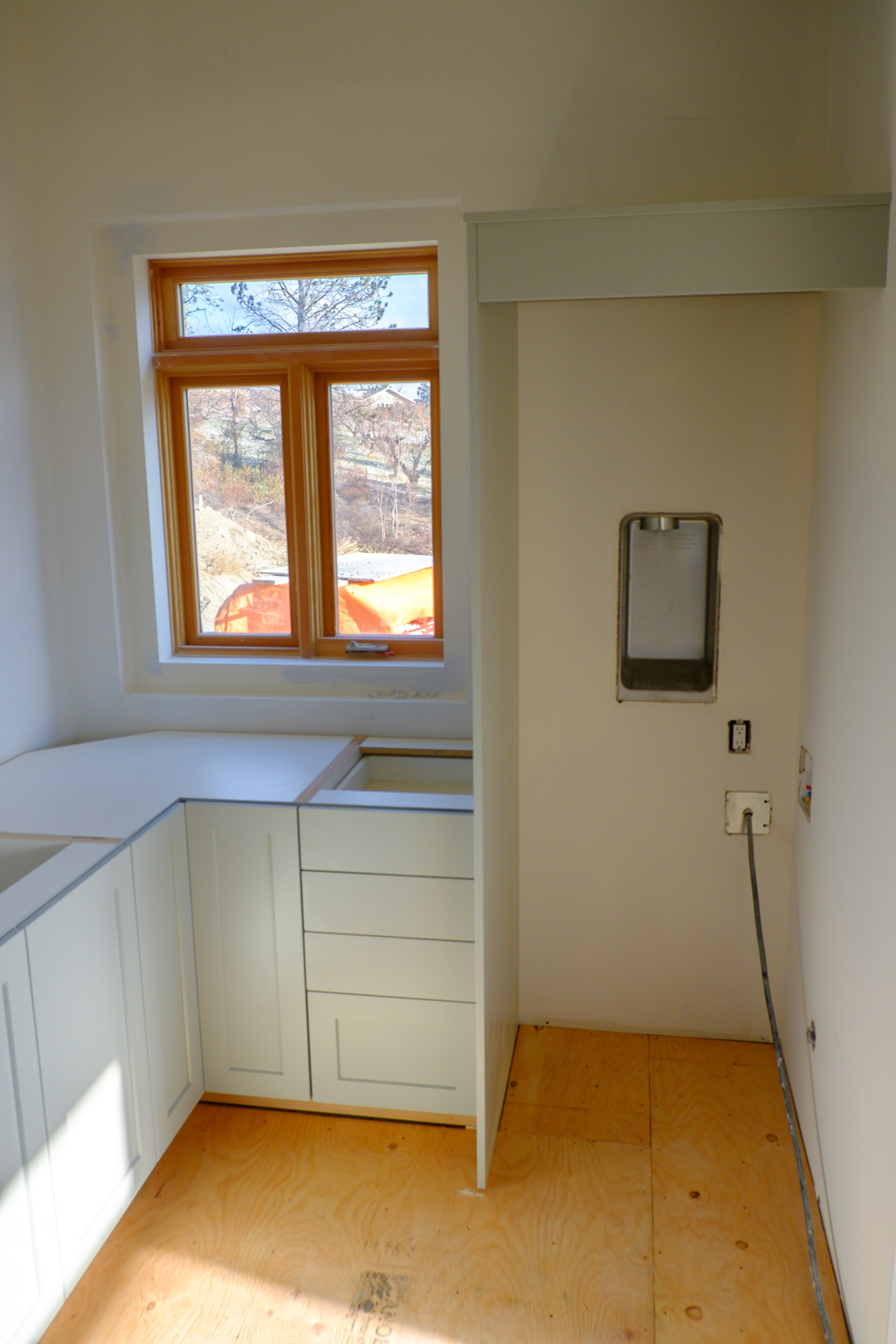 Pantry cabinets & stacking washer/dryer locale.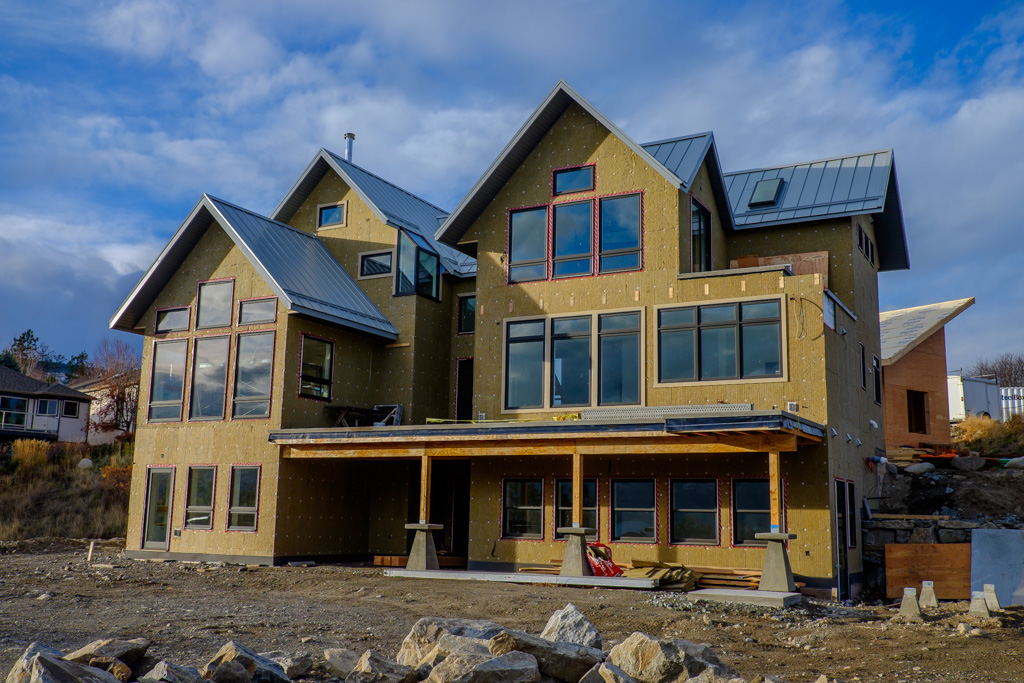 Ok, I lied. Here some exterieurs.
It is -13 right now. My hands froze taking this shot.