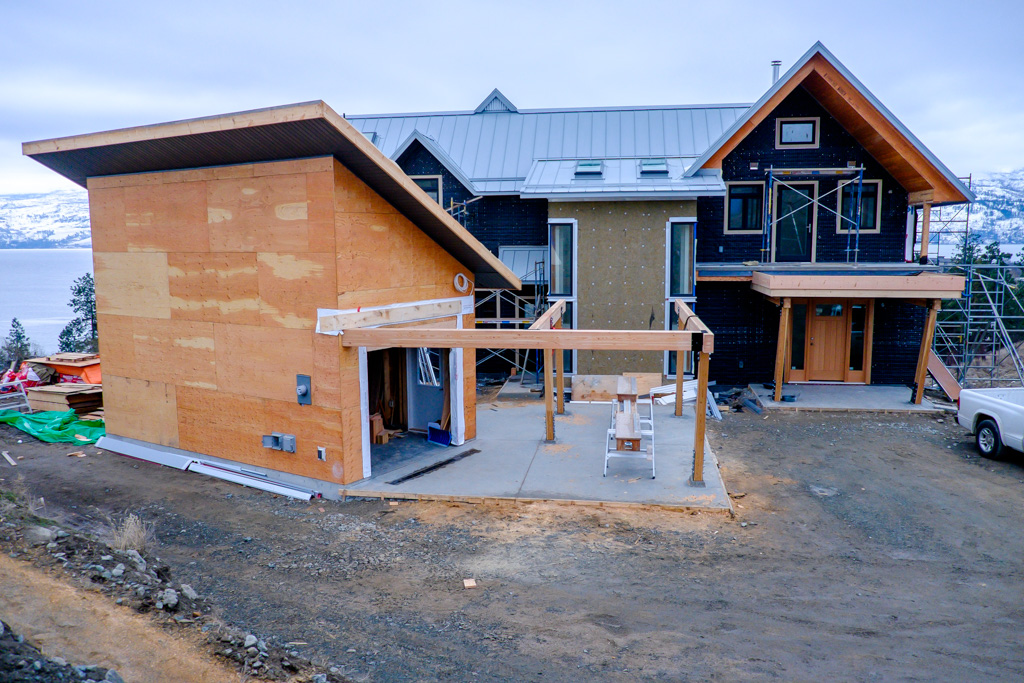 I have no idea as to whether we'll actually park a car in either the garage or carport, but that's besides the point, isn't it?
Carlo, my favourite crane operator moved these guys into place.
Looks like it could just walk away on us like some wooden golem, doesn't it?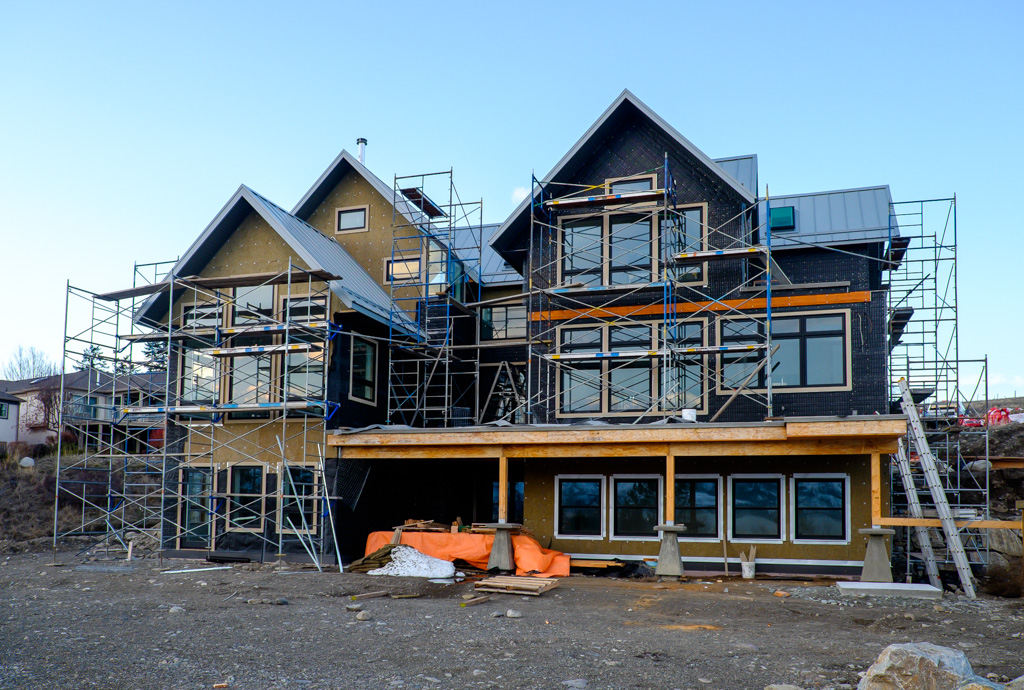 Tar & Wire: The Blackening continues.