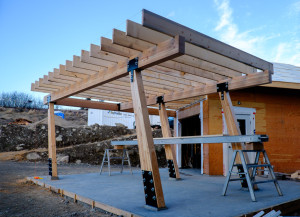 I have no idea as to whether we'll actually park a car in either the garage or carport, but that's besides the point, isn't it?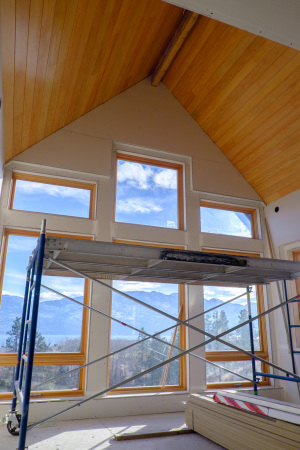 By
Blarry
on November 22, 2014
Things are moving along quickly on the house. Drywall mudding & taping, painting, final concrete and a beautiful fir ceiling in the living room.