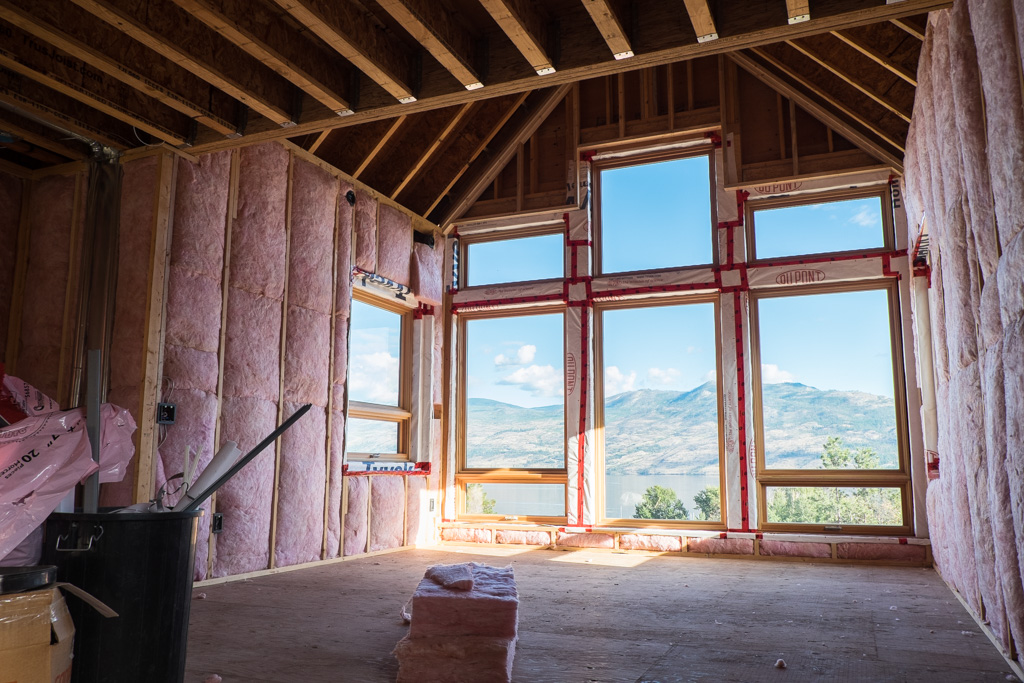 So, been a month since the last post. Moving, dealing with a crazy landlady, a piece of shit truck that keeps breaking down, and small framing details that would be boring to post are the reasons. Anyways, things are happening now. Like insulation, services, and a garage and carport.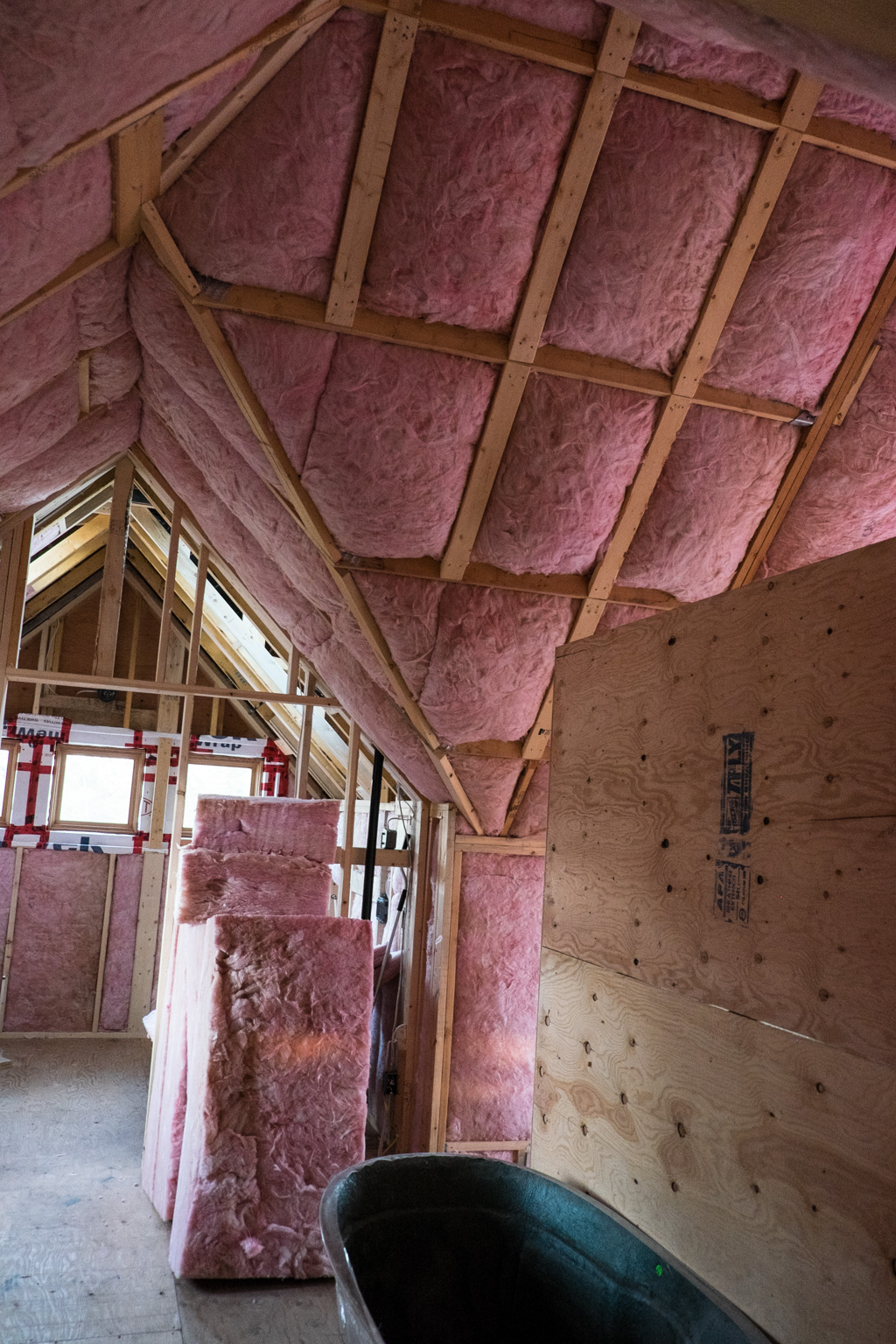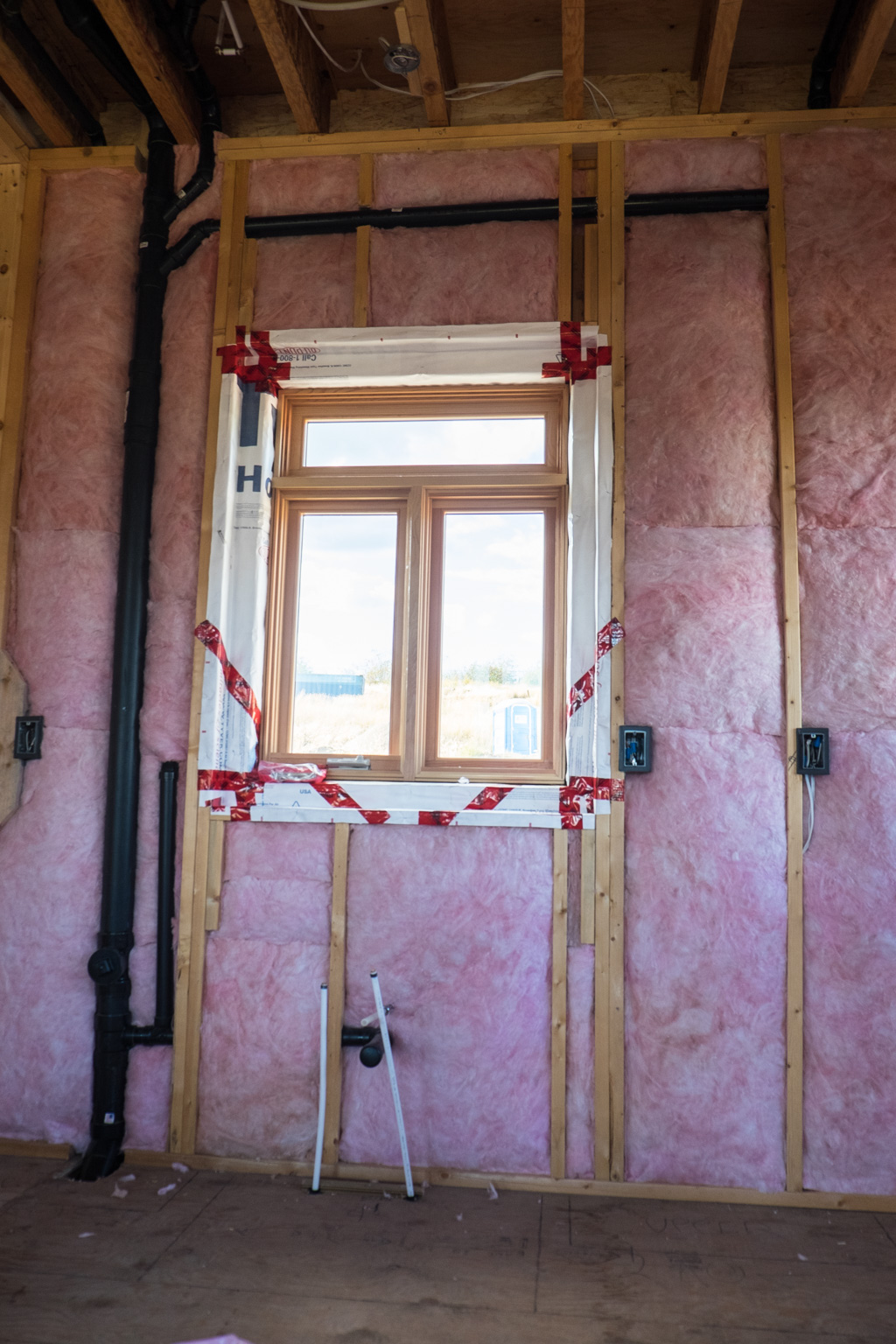 The insulator took one look at our upstairs and cancelled his next job. I guess this isn't an easy one.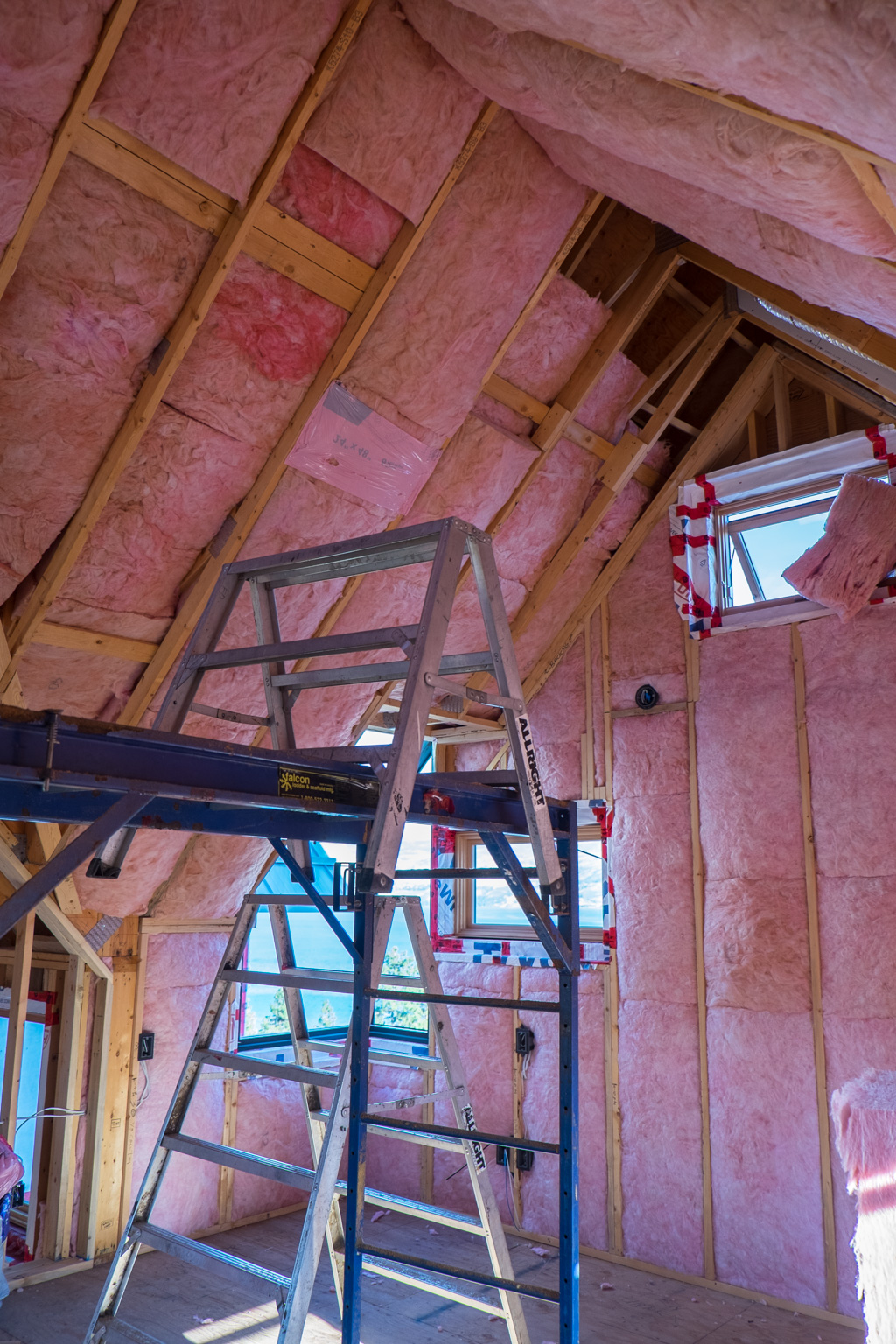 The insulator is an odd fellow who smells of weed and plays the local pop station. I'm actually getting awful pop songs (like "Wiggle") stuck in my head now and am now starting to know them. Hopefully seeing The Bug in November will clear that out.
That would be our stove pipe. You can see where it pops out below. One of the installers, Sven, told me he likes to tell people this: "We are always told to turn down the thermostat and put on a sweater. With a woodstove I say 'put on another log and get naked!'" I like the way this man thinks.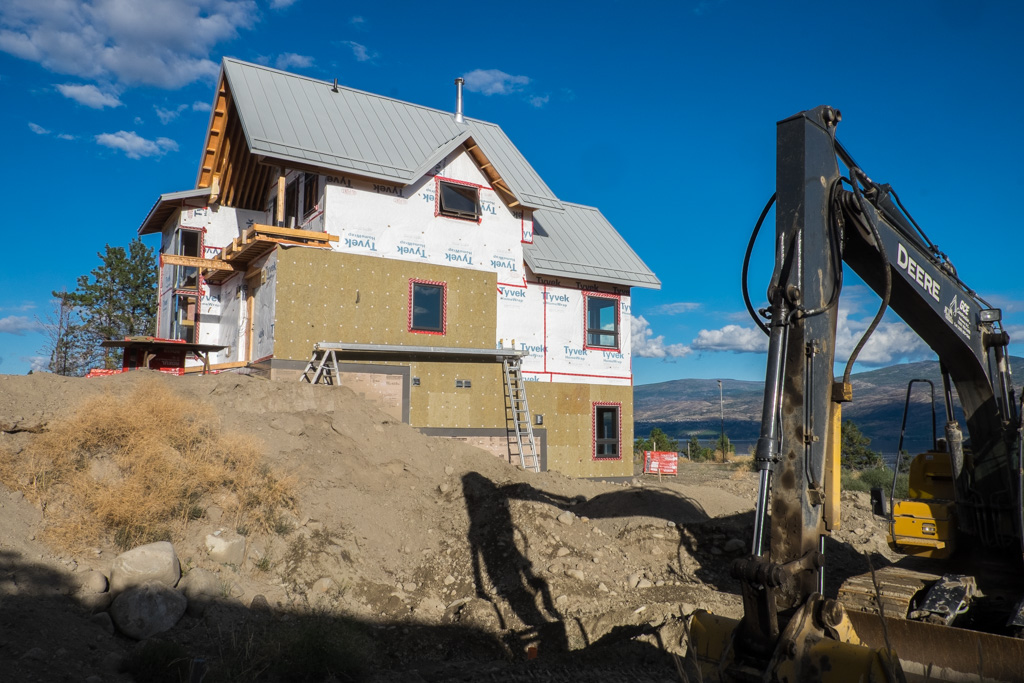 We are also doing Roxul foam insulation on the outside as well. We should be well insulated which should keep the house cheap to heat and prevent us from pissing off the neighbours with our future loud parties.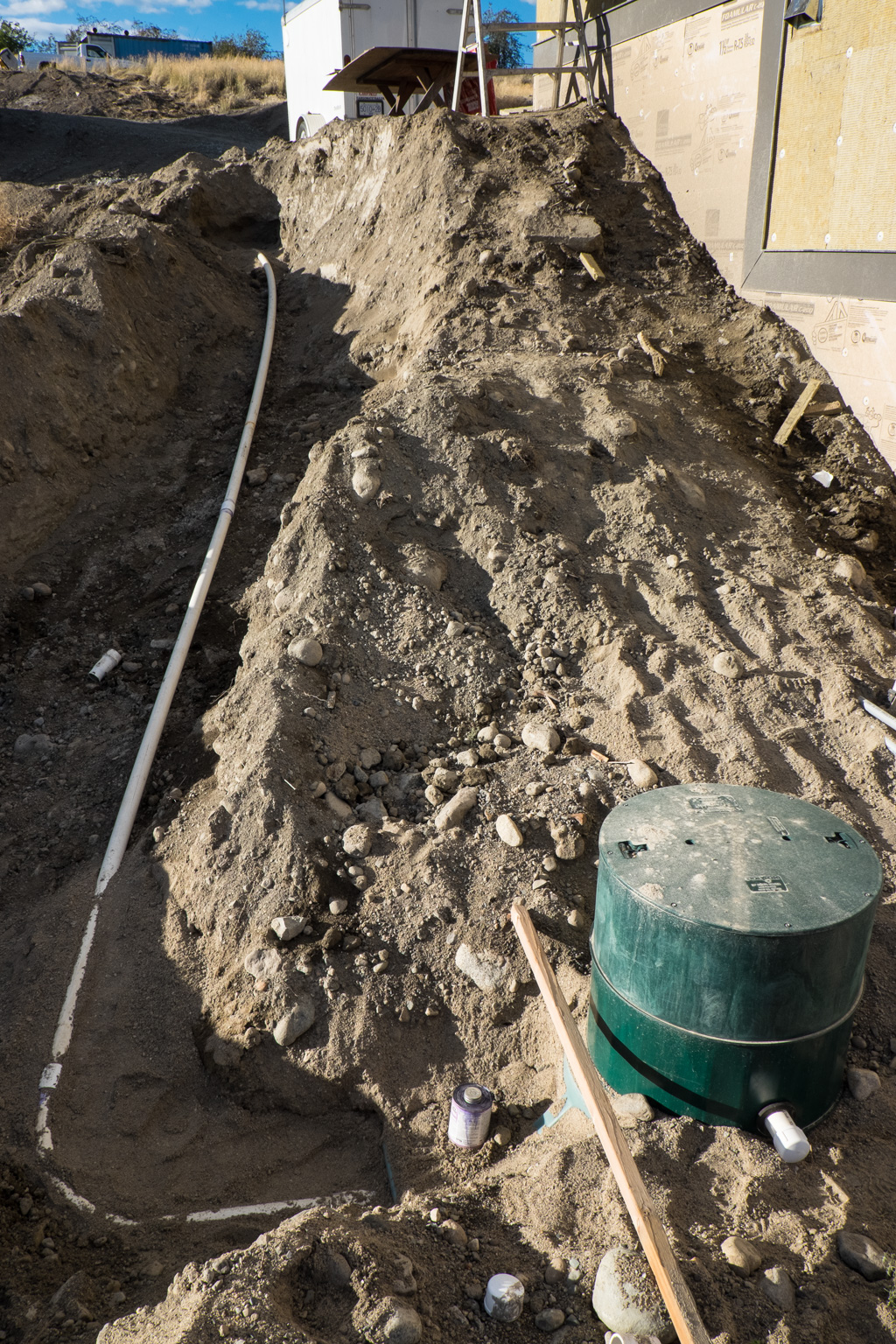 Part of the future  travels of our well travelled pooh.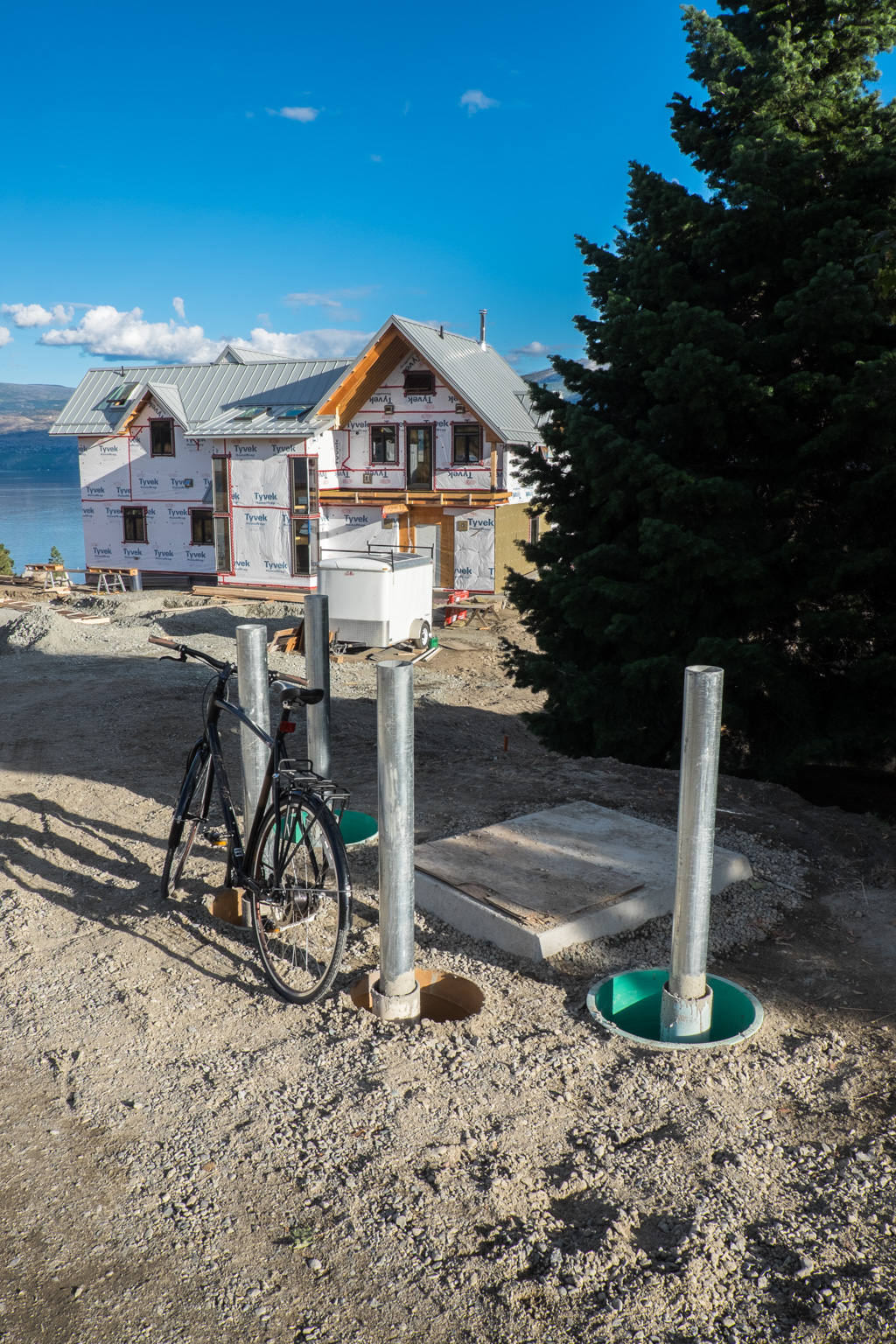 Services. And my bike because Shithead (my truck) likes to not start and cost me money.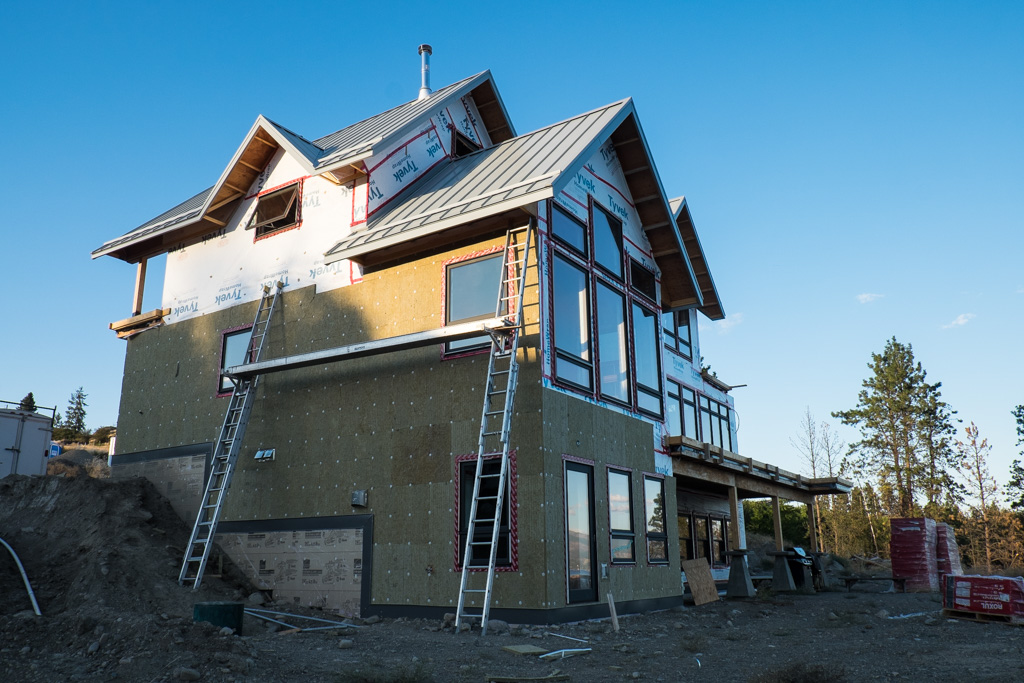 Rockin' the Roxul. A couple hours on a wobbly plank has made me better at working in high spaces.
Garage and carport pads forms.
Entrance way roof pads are going in as well. Going to be a green roof.