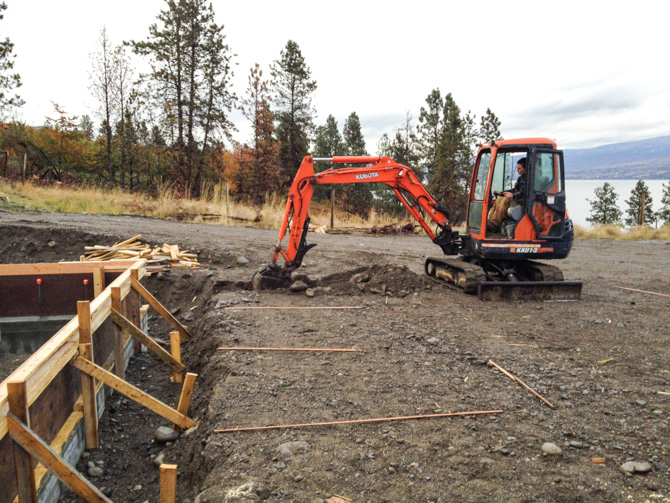 Even putting the family to work. Justin is scooping out some fill for the concrete pads that will be holding up our deck. Don't want no deck collapsing tragedies here.
Just had to get the obligatory construction at sunset shot. As usual, sunsets and photography really don't mix.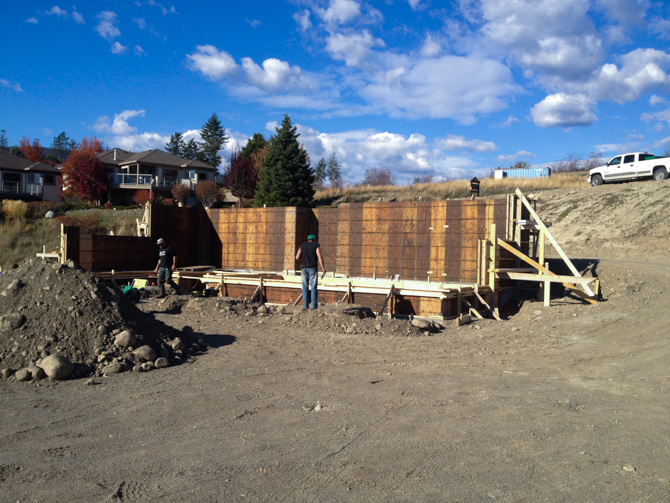 All buttoned up. We've got the forms up on the inside now. Lining up the forms with the ties and sliding the wailer bars through the ties was quite the workout. Hot body here I come.
Just before the pour, Jubi found this guy crossing our temporary road. Not a rattler. Taking advantage of the super nice day we got for the pour.