Well, sorry for the big gap in postings. I had been pretty good, but the last month has conspired to prevent me from updating. Had a wedding in Ottawa, then dealing with getting ready to move out of our rental. We are fleeing our crazy bitch landlord and are moving in with Rosanne's sister & husband. But, enough about me.
Kitchen skylight is in.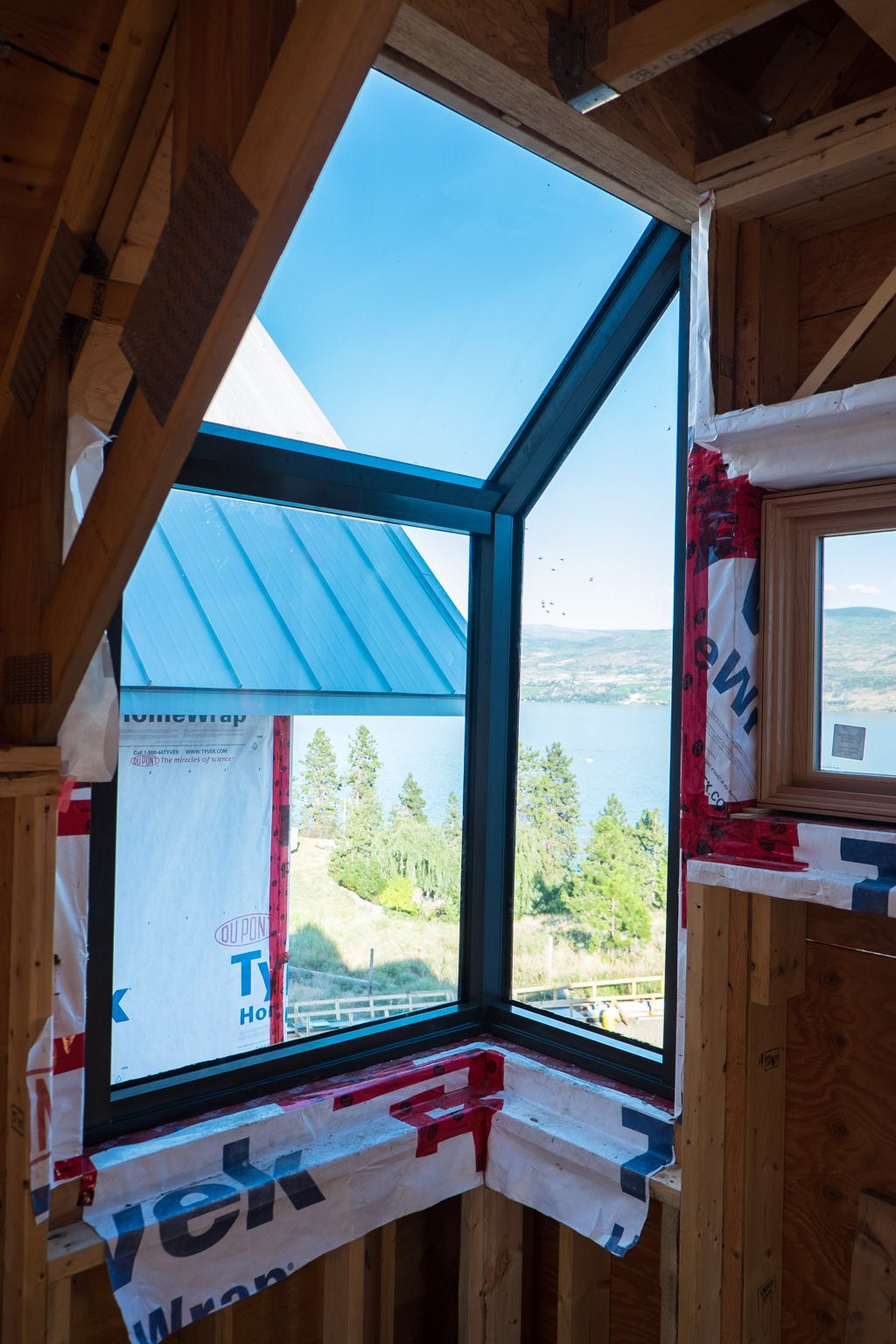 Same with the solarium window upstairs. Didn't think it was going to work out. It was a bit of a shit show finding somebody to build it, but after a couple failed attempts, Jubi tried a greenhouse company, and here we have it. They did a great job.
Roof is complete, and snow guards have been added.
Back to discussions of shit shows. Flashing for the wood stove chimney is in. Getting that all sorted out has not been fun, but in the end I think everything has worked out for the best. I thought originally, that you just fire up a metal pipe outside the house for your chimney and that was that. Alas, no. The chimney has to be 2′ taller than the highest point within 10′ (if that makes any sense). We would've had to run it about 10′ up from the edge of the roof to go higher than the peak. Guy wires and/or braces would've been required. It would look terrible and the howling winds we get here in the winter would make a lot of noise. It's also preferable (I found out) to run the chimney inside the house to create a better air draw. A warm chimney works better than a cold one. Who would've thought? It also stays cleaner when it runs up through the house.
It also was supposed to go into the basement, but it was pretty much impossible to find a run up to the top of the roof from there that didn't hit floor joists, ducts or ate up a bunch of floor space in our living room. Finally made the executive decision to move it up to the main floor living room and put the gas fireplace on the ground floor. Problems solved. We'll use it more on the main floor and it's footprint is smaller than the gas fireplace.
Apparently, this little guy has an Energuide rating of 97.5.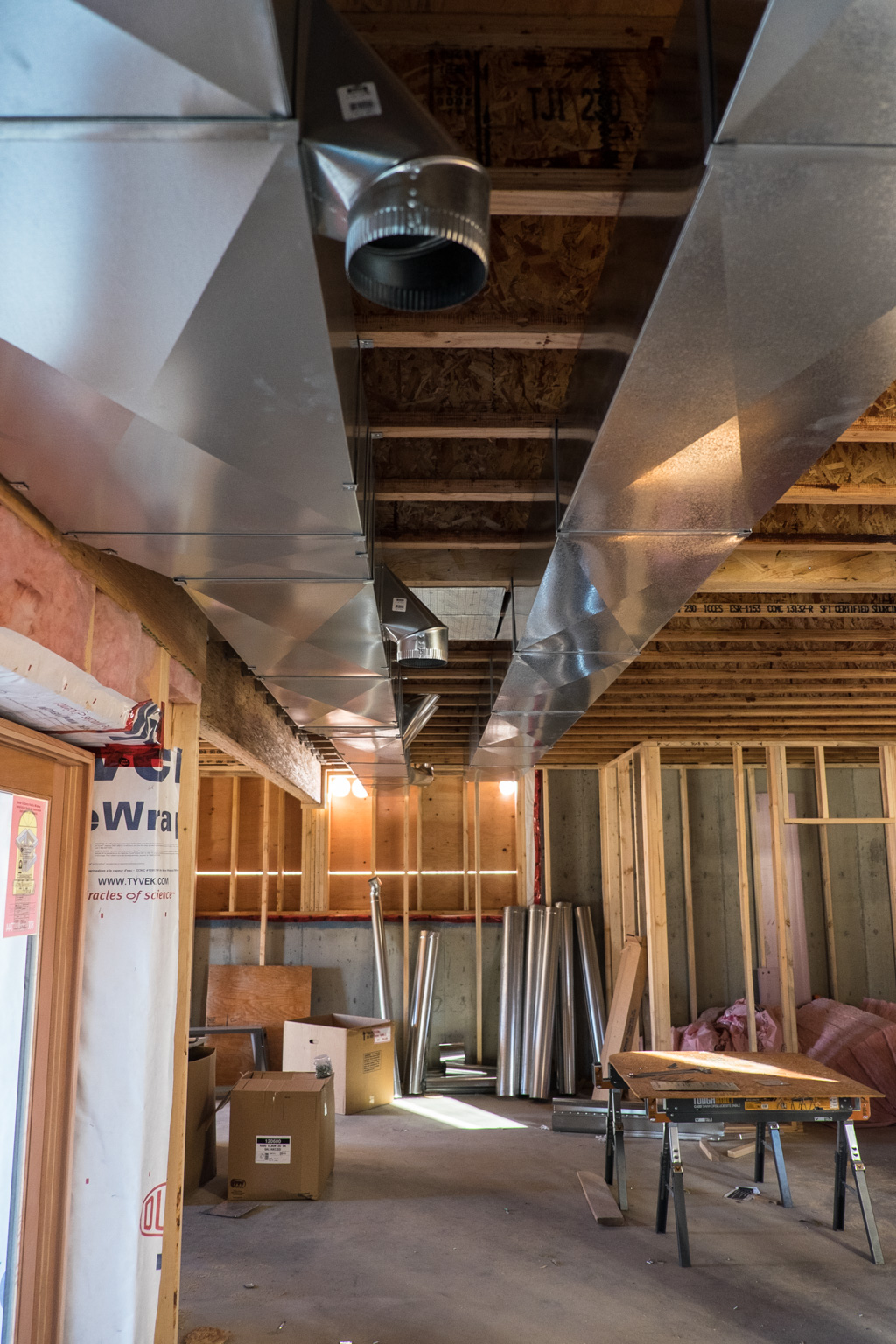 Fine ductwork, put together by the likes of guys named Mike and Steve. The gossip about the mechanical trades is that they like big, jacked up trucks. What I've seen so far confirms this.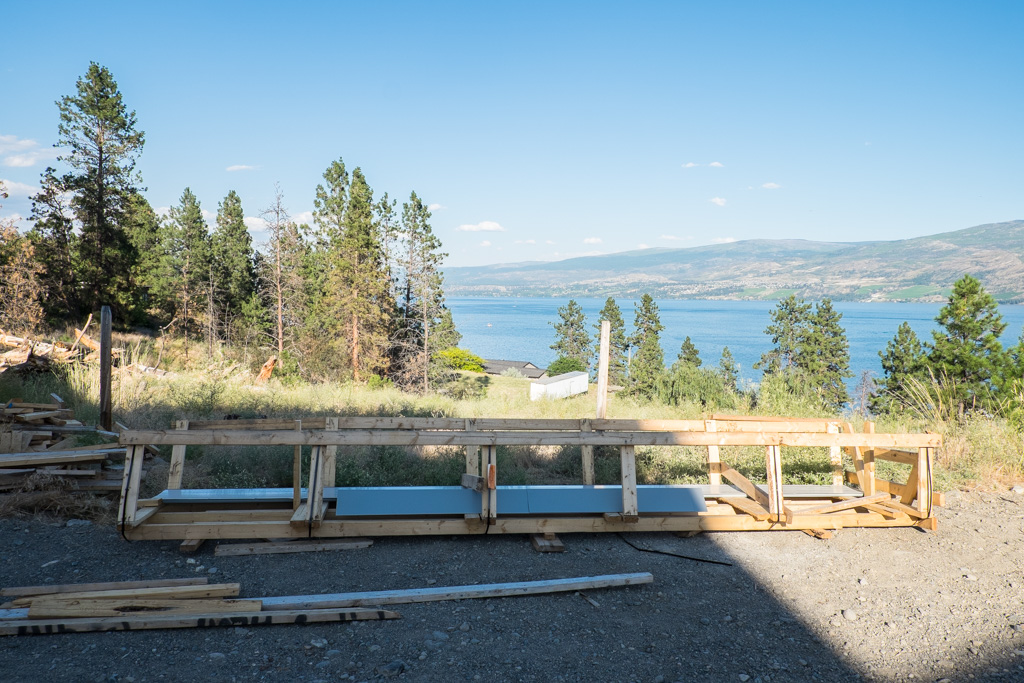 Not much left of the metal supply, which means . . .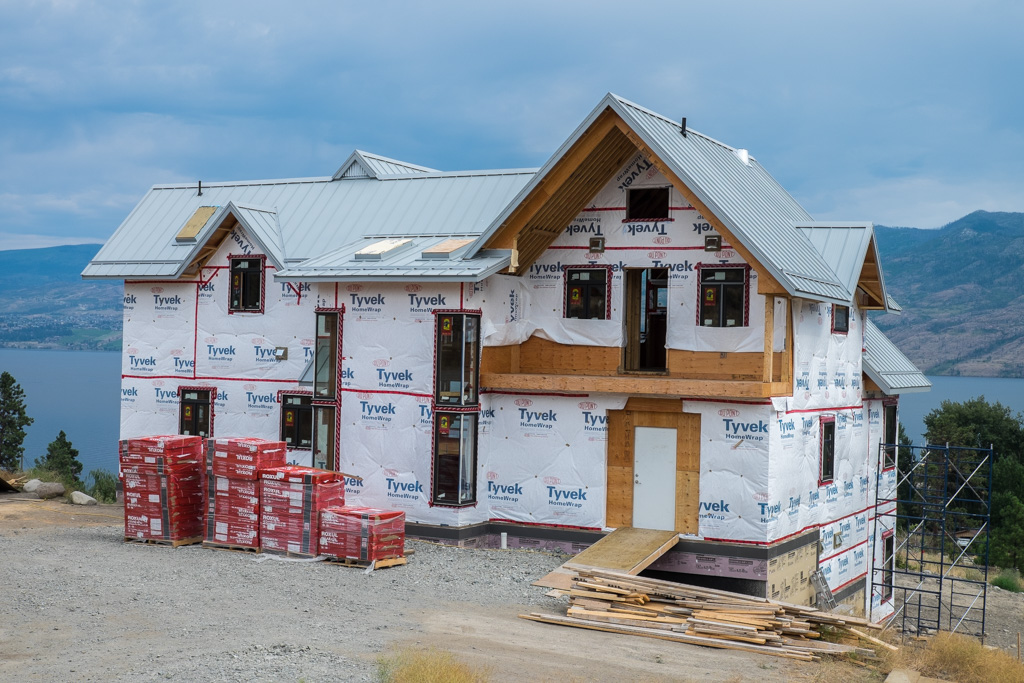 . . . That our roof is done. I think it looks amazing.
Roof is done, decks prepped for torch on, pillar bases uncovered.