First off, we have the completed stairwell windows. Pretty great. It's going to look great with the bookshelves.
Studio/Guest room. Still haven't found somebody to build our corner window. Who would've thought this would be that difficult.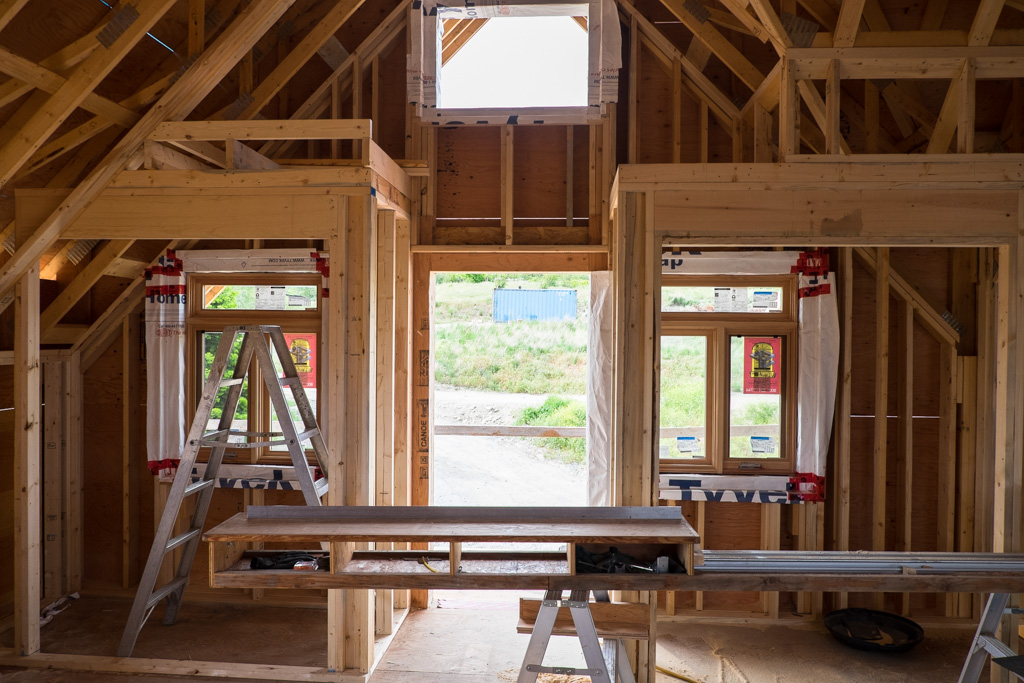 With powder room on left & shower on right.
And the excitement continues. Our metal roof in regent grey has arrived.
Starts going on Monday. Means we shift our focus to get the fascia, skylights and all other details done. They'll be doing our galvalume siding as well.