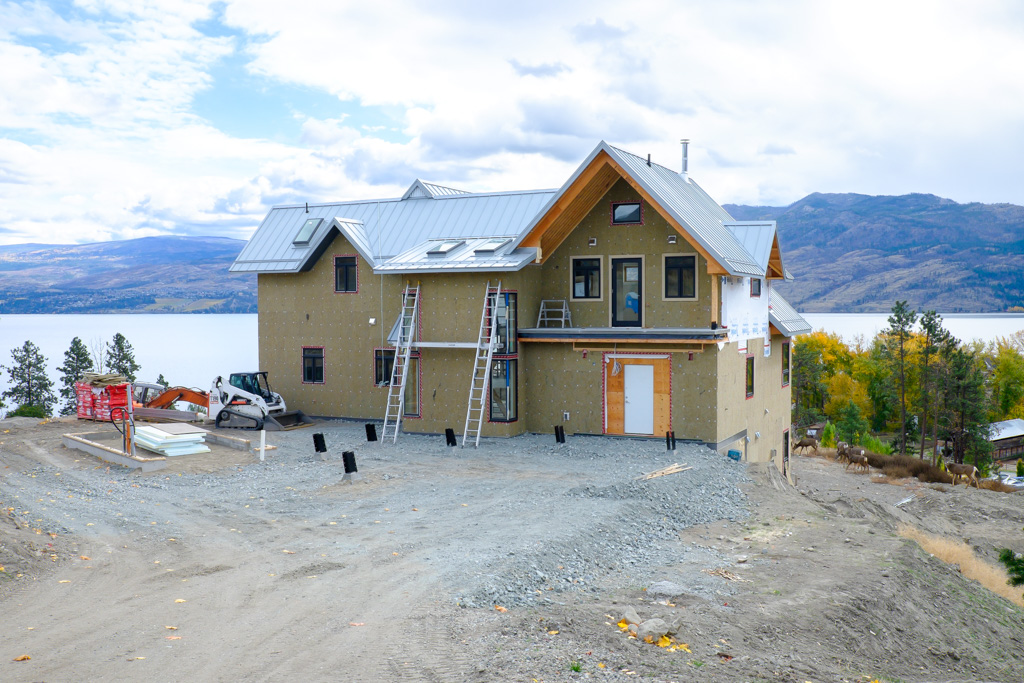 It's been awhile, and lots has happened. Brackets for the main entrance roof and carport are in, poured and backfilled. Soffits are going in, installed by myself while hanging off ropes and whatnot.
This little guy will hopefully never have to save my sorry ass.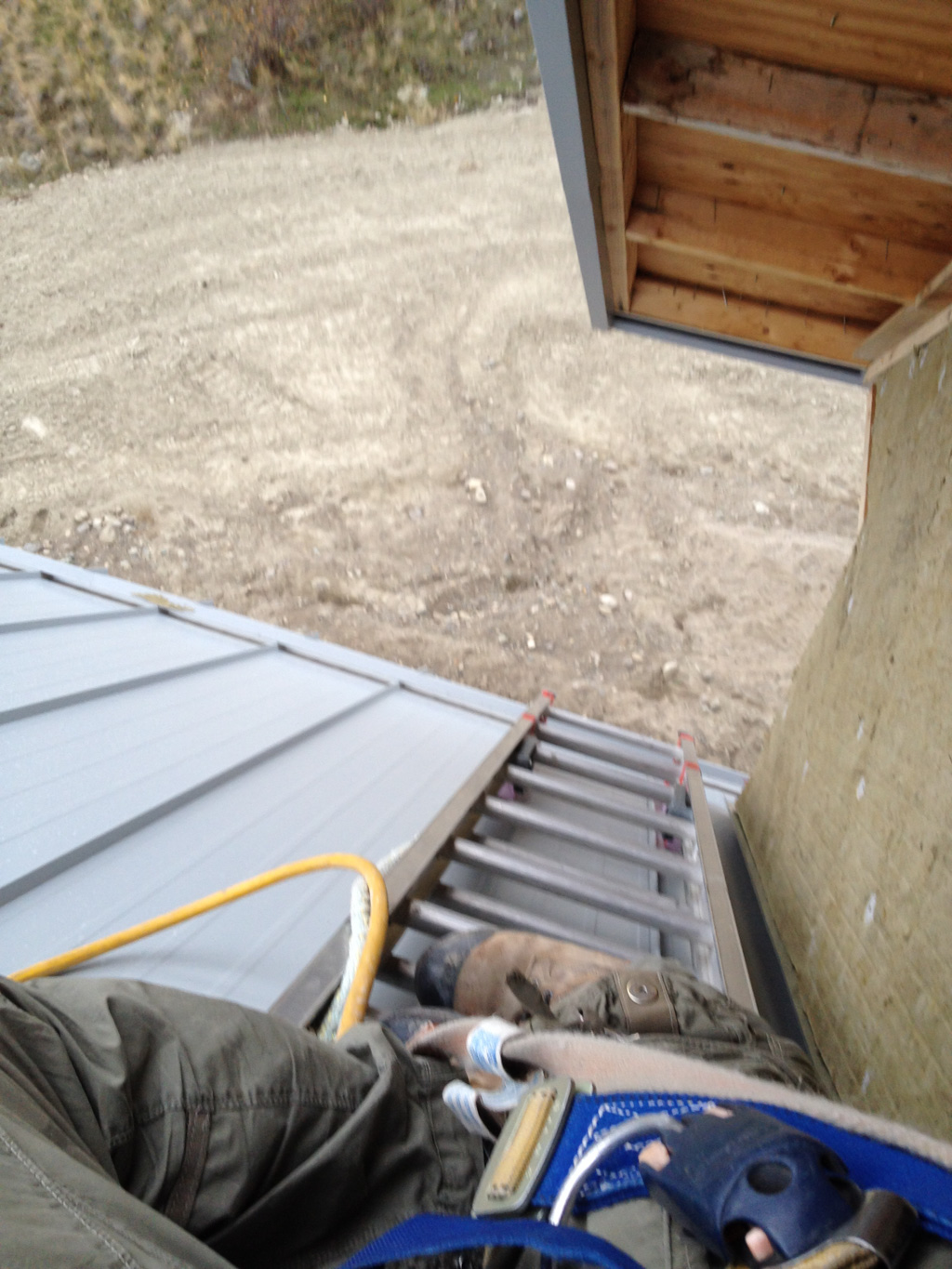 Hanging off a ladder on a 12-12 pitch. Why did we go for a 45 degree sloped roof, again?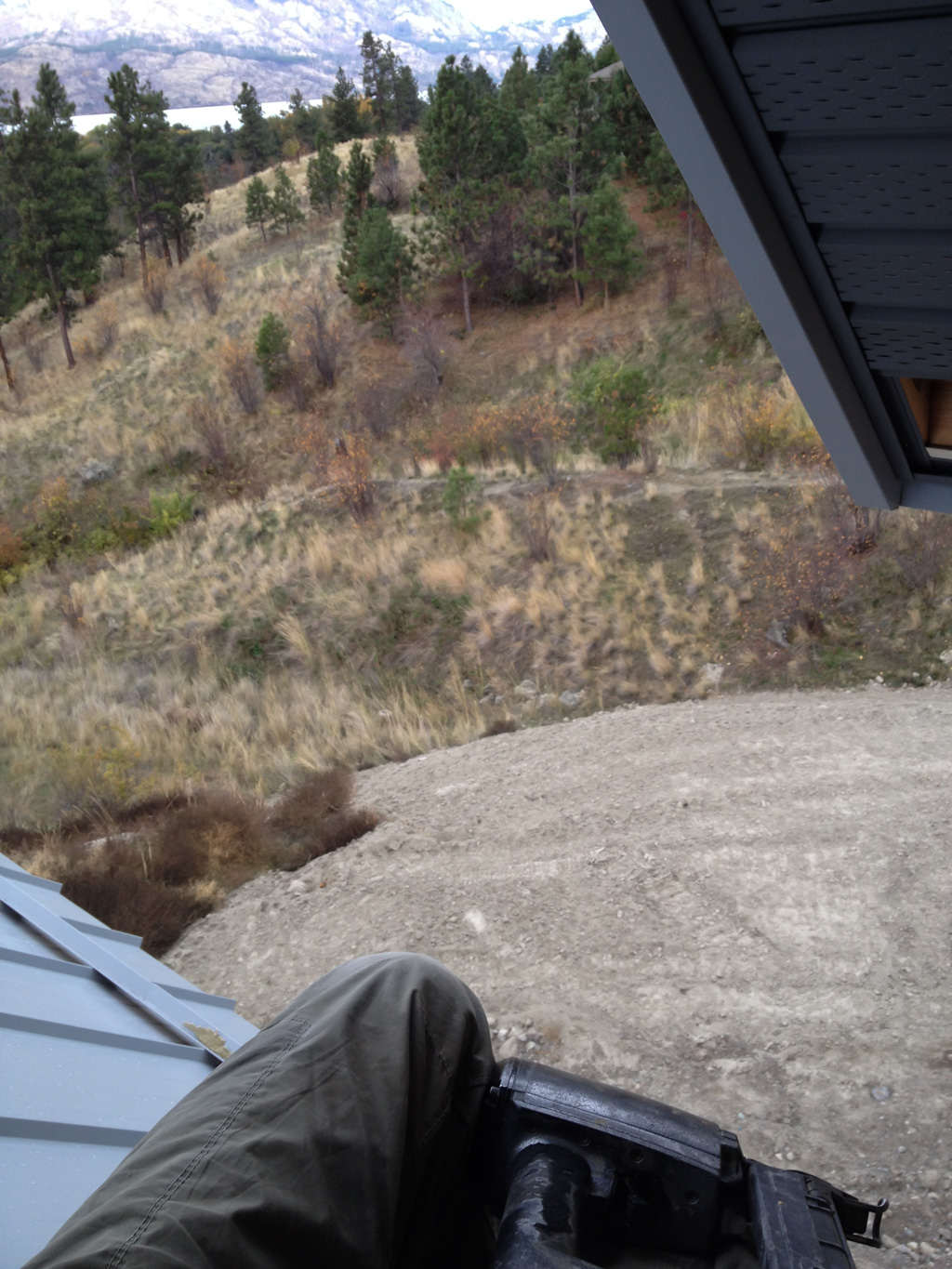 Working with what looks to be a soviet designed soffit stapler.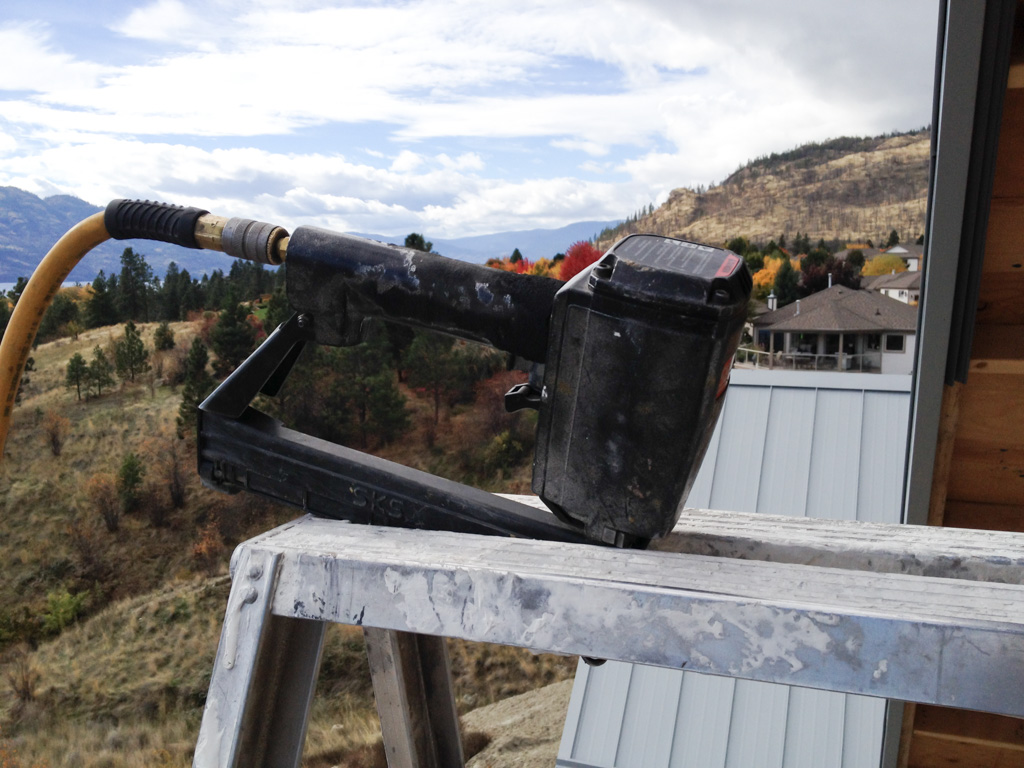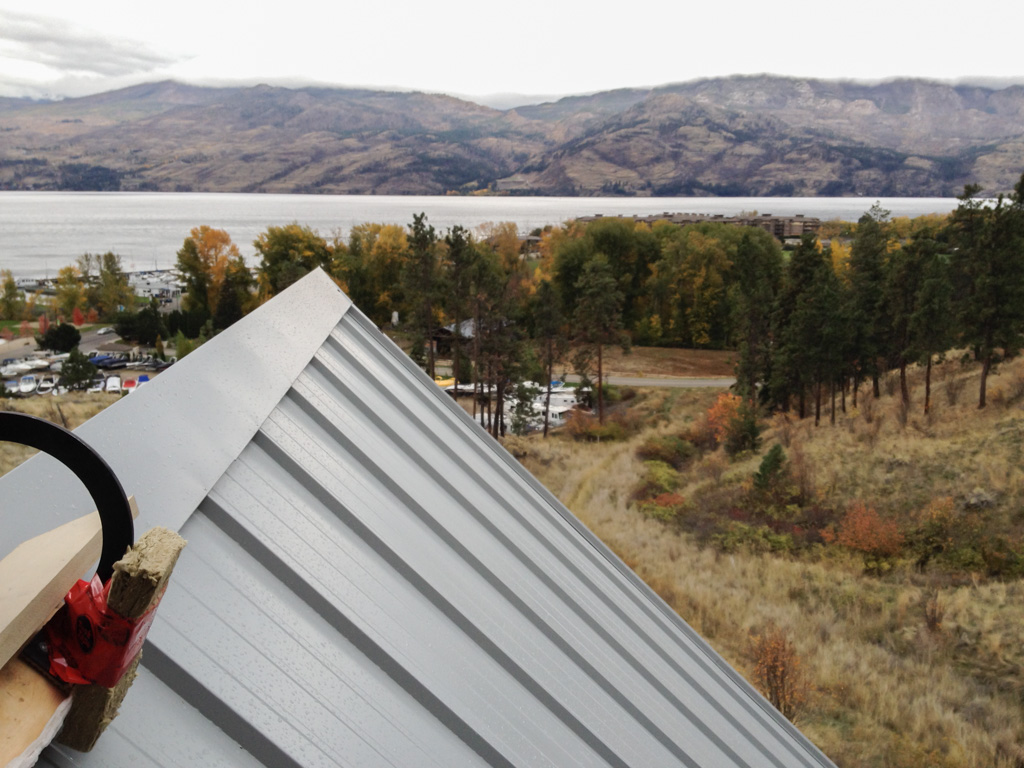 Look at those beautiful soffits! We would've liked all wood soffits but decided to go with metal due to cost and installation time. I think they look fine and industrial like. We are still going to do wood soffits in the carport, studio deck and under the main deck.
It was lousy with deer today. At least 10 of them were hanging around.
And that's right, it's rock wall time. Looks great and is being done by our neighbour Troy of T-Rex Excavating. So nice not to be falling up and down this section anymore.
Heat pump will go against the house on the wall.
Wet it down to get the money shot.
Rock before it was a wall.
And what do you do on rock walls? I drink beer.