The Blackening is now complete. Except where the galvalume siding goes. Eavestrough should go on this week as well.
Our flooring arrived this week. Installation starts in a week after it has acclimatized to the environment.
Stairs to the basement are getting prepped for the floors.
Then we add posts for the railing.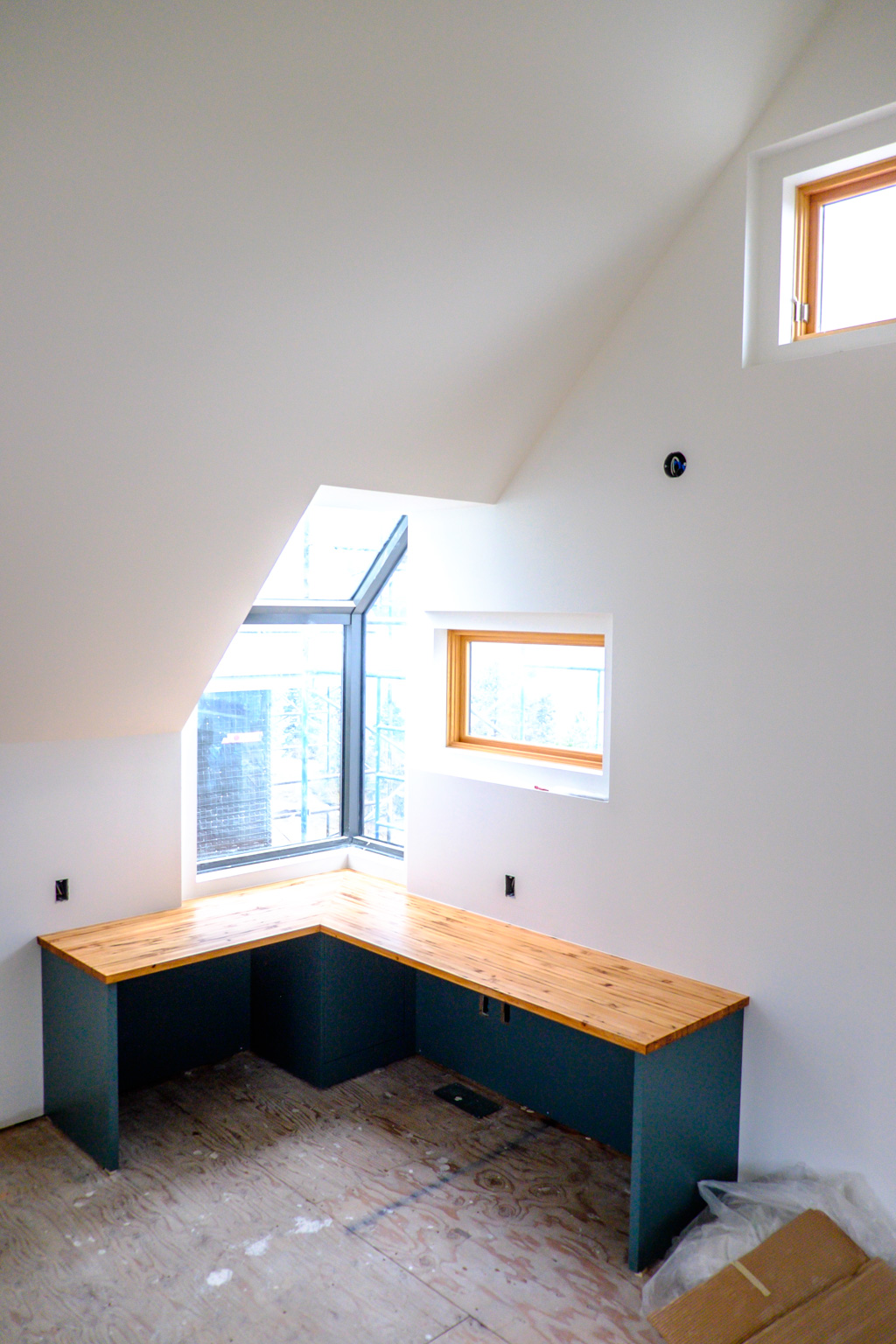 Decided to uncover my desk while cleaning the wood on the windows.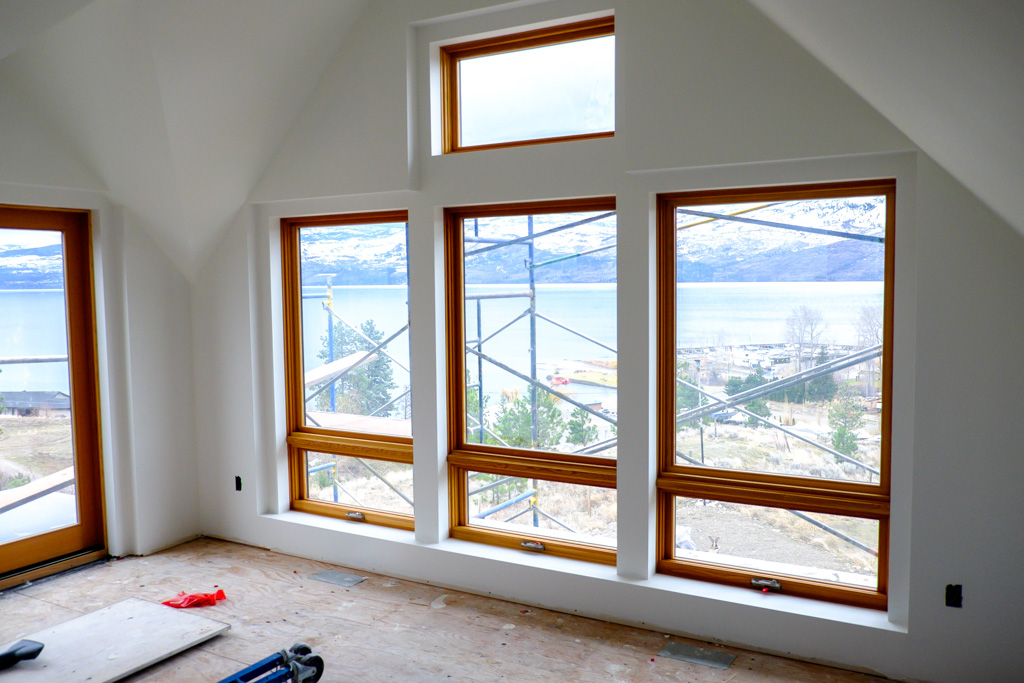 The bedroom.