And so this is Blarry's 100th Log! Sometimes I even impress myselt. Perfect time to almost quote Blue Swede's 1974 (not really) masterpiece.
I thought I'd also celebrate it with flooring. Hardwood, marmoleum, and other shit, it's there. Let's start off with the hickory from Koeda Floors in Kelowna.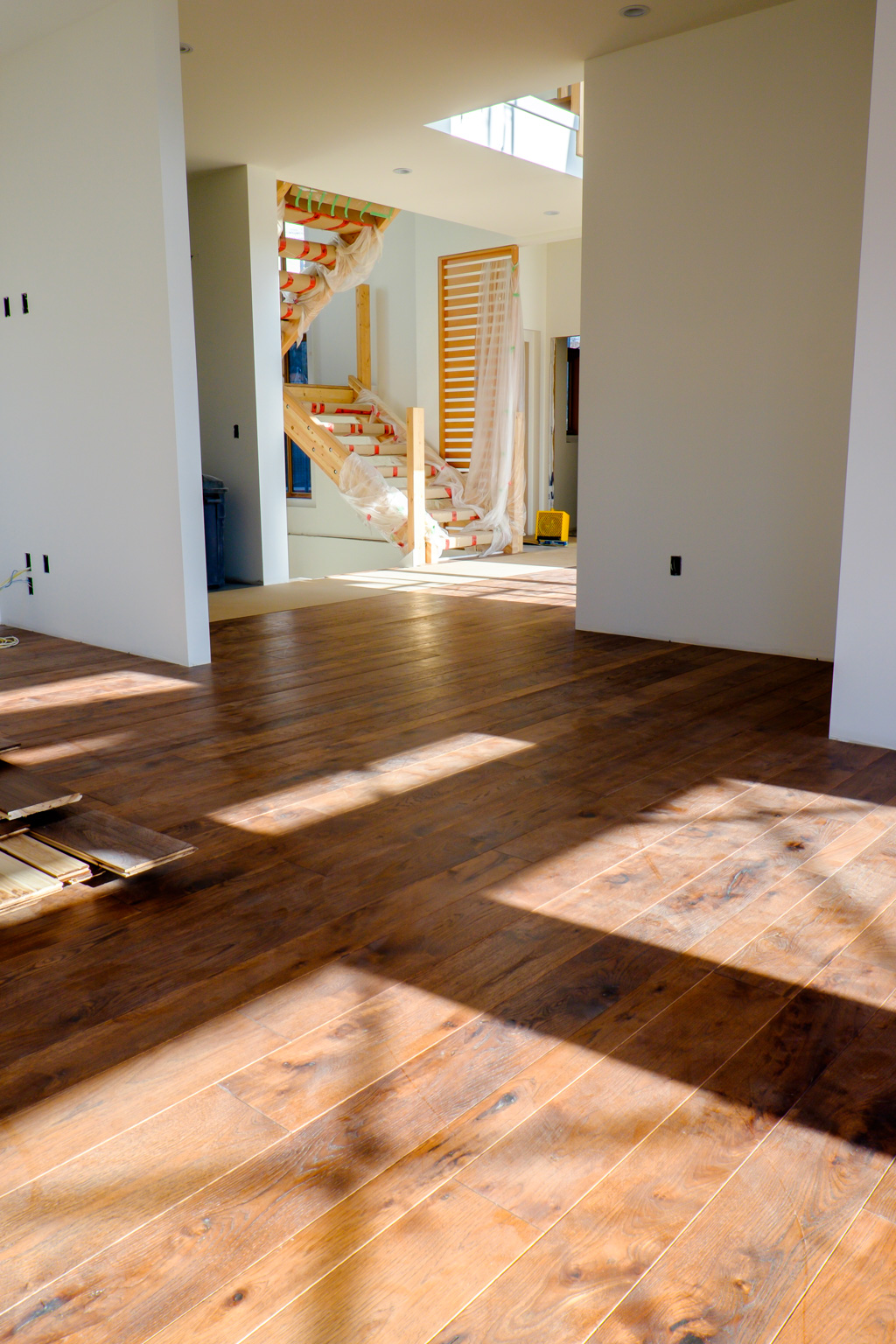 Still dusty (damn, it's hard to keep this place clean right now), but you get the idea. It's knotty and wire brushed to hopefully hide the hard knocks it will inevitably take.
Also, baseboards are going up.
And our crazy marmoleum floor idea. It's a bit out there, but I think it works. Dane called it a bold choice. That's the second time I've heard that term in the last couple weeks. Everard Blue, by our stucco man, Ken. I get worried about this. Are we going too bold now, to make up for all the goddamned gray and white?
Hey look! It's the Beam Me Up Scotty Beam from November 2013. This has nothing to do with flooring.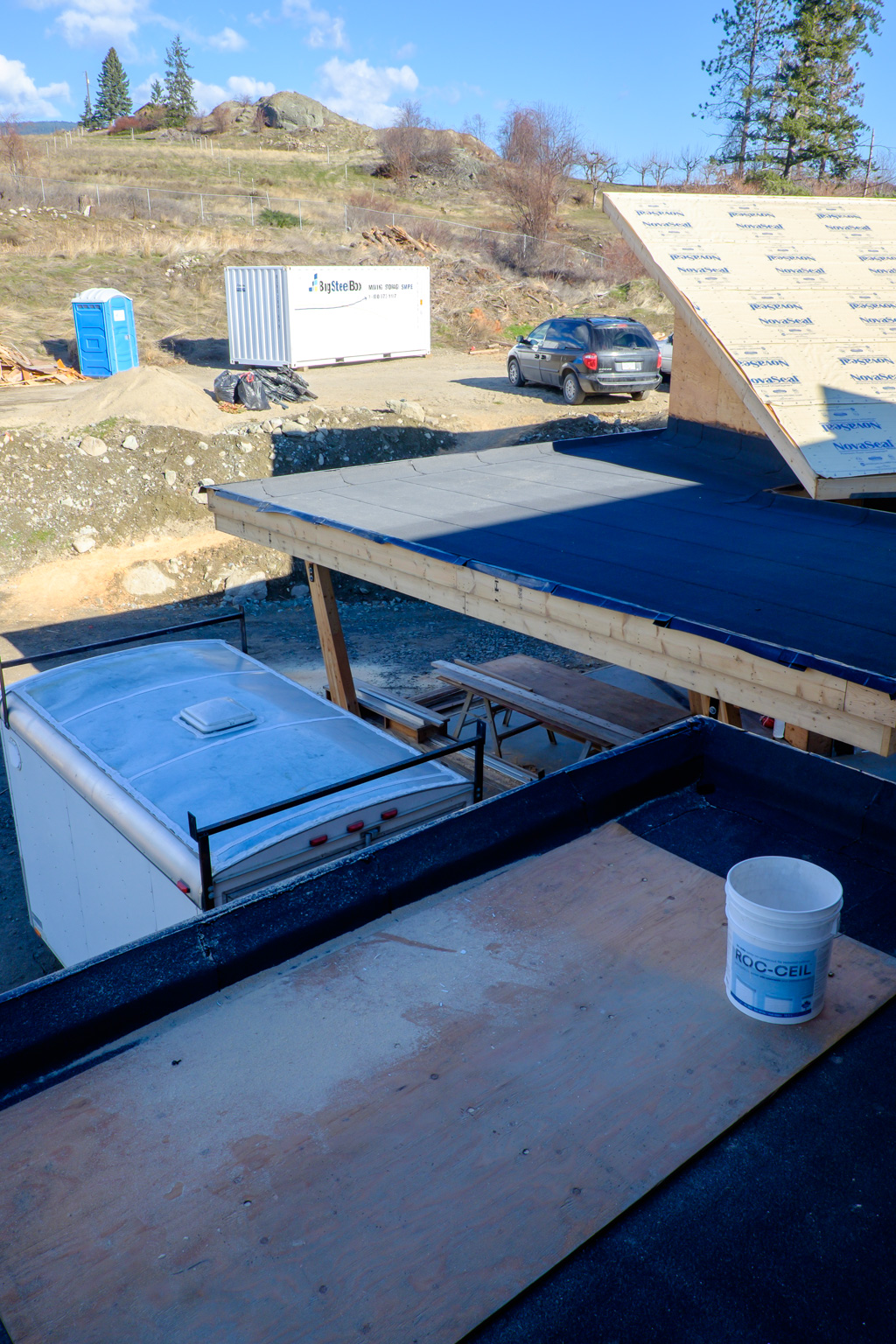 Torch on is like a flooring as well, only on a roof.