I think that wins for one of the worst puns ever. Anyways, we went from -20º C last week to +5º C this week.
Not one of my favourite days. Not only was I working in -10º C cold, but I tried to beat up a pry bar with my face. Picked the wrong battle there. Split my lip through, and almost knocked out one of my front teeth. Still learning simple carpentry safety tips like thinking about where the damn pry bar is going to go when the nail head  that is being pulled disintegrates (Hint: my mouth). No stitches needed for the lip apparently. Tooth hurts. Hard to eat & drink. You know what else I need? That's right. A fucking cold.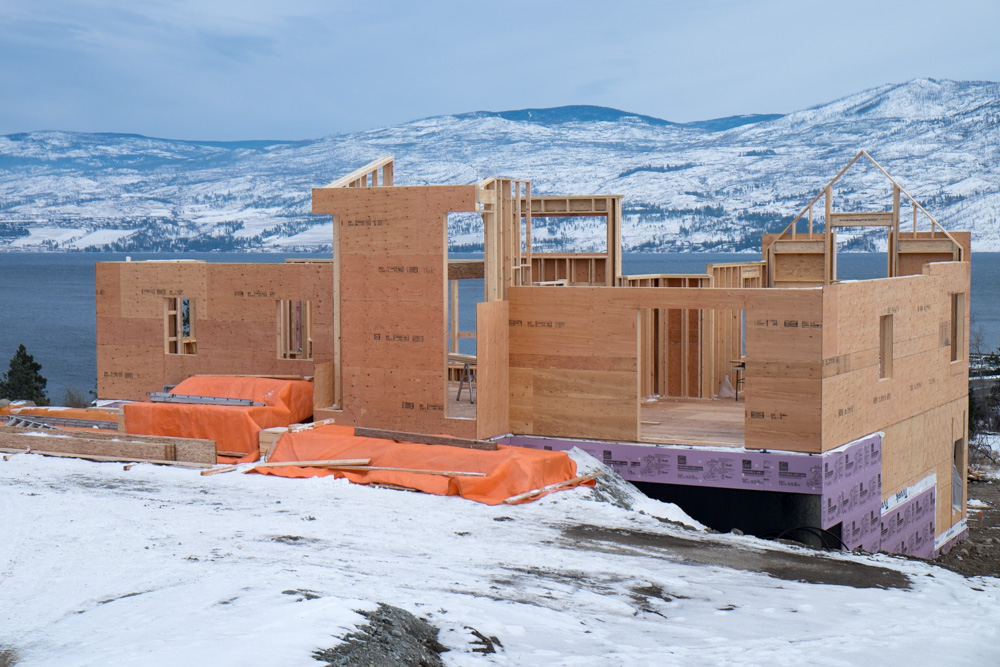 But doing better the next week. Lips heal quick it seems. No disfigurement. No divorce.
Main floor bathroom & pantry/laundry, behind the kitchen, dining area.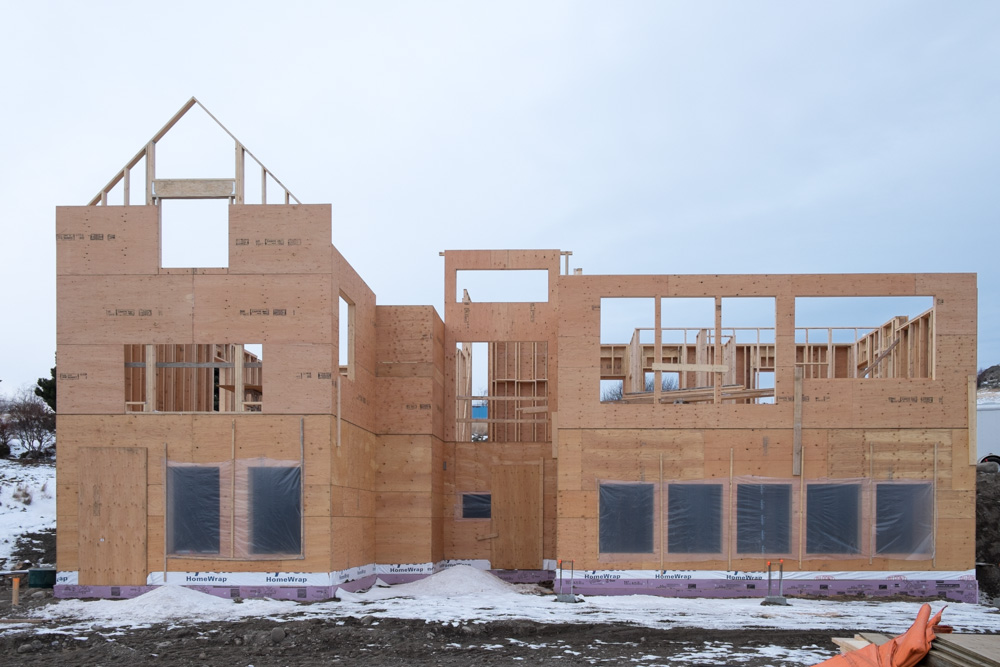 Living room on the left. Dining room & kitchen on the right.
Then it suddenly got warm. Snow is gone, and we are happier. Don't need to maim myself to get out of the cold anymore.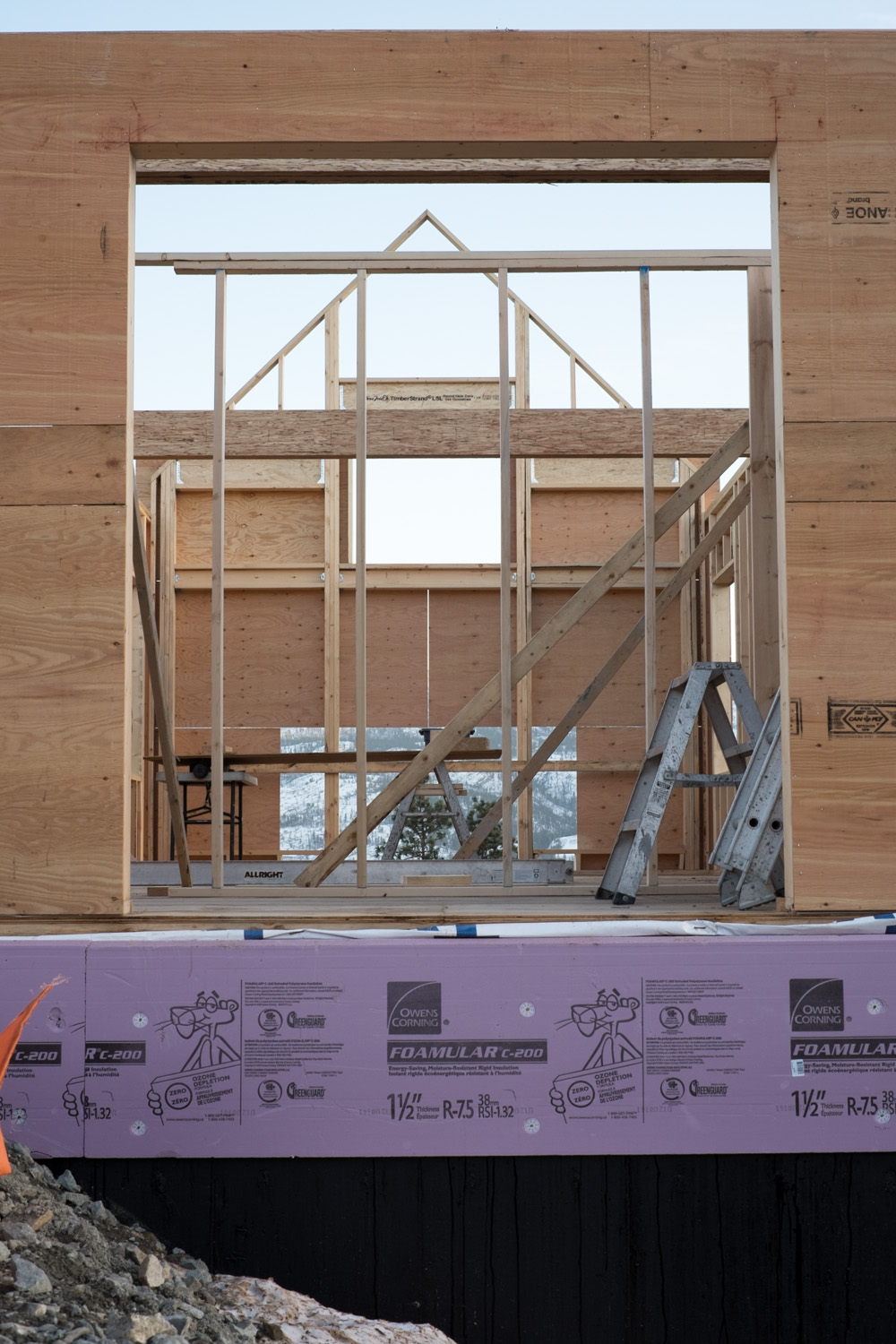 Main entrance area, with living room behind. There was going to be a room in between, but it felt like it made the living room too small. So we removed the wall blocking the view to create some separation, but kept the other 3 walls of the room and shortened it somewhat. A private fold out couch will still work as a private guest sleeping space if necessary. Though, family thinks we have too many guests visiting as it is and we shouldn't encourage this when we move into the new house.
Beams going up, supporting our next (and final, to our neighbour's relief no doubt) floor.
Rosanne enjoying our future stairwell. Floor joists are in over the kitchen, which will be the master bedroom.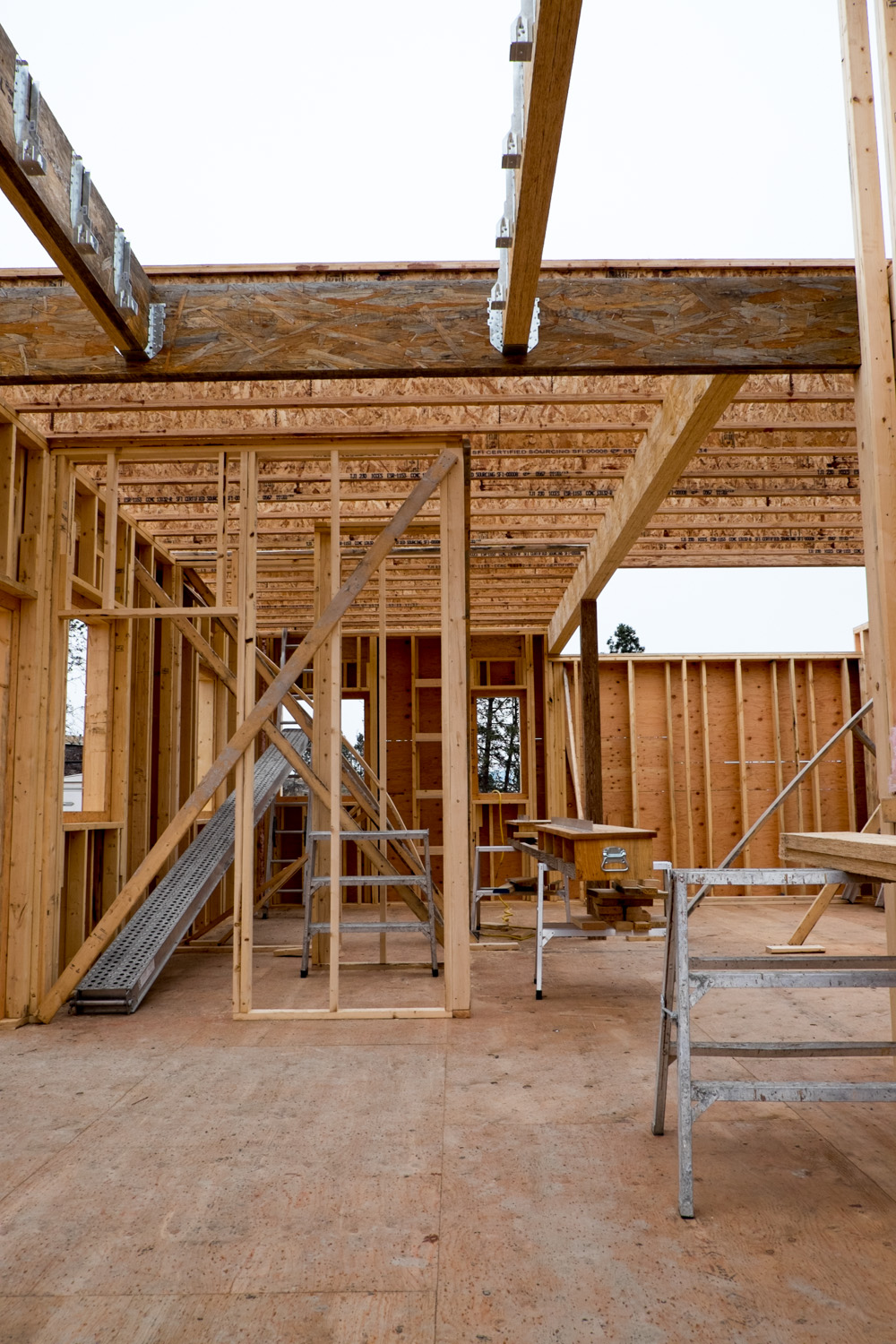 Beams, with hangers. This will be our walkway on the top floor and will look down below.
Now, that's a picture window.
Rosanne at the side entrance. Main floor bathroom to her left.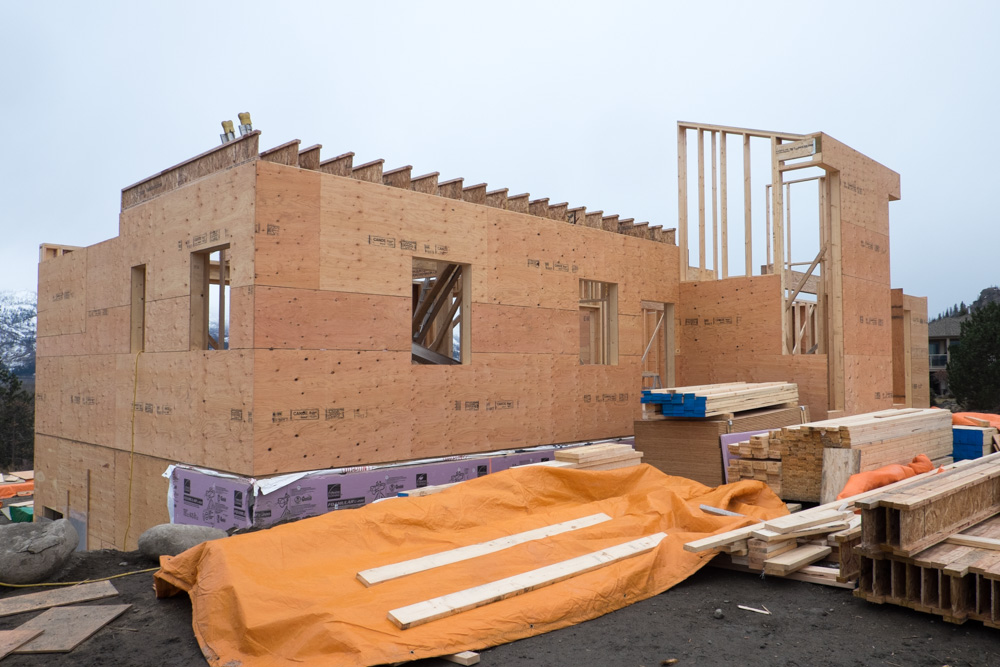 Floor joists! A new floor is starting to take shape.
Joists over our dining room view.