So not fully finished sheeting, and still with braces in the next shots. Marvellousness to come. That might actually be a word.
You can see the forms for the deck being built by Dean. Tomorrow's the pour for those.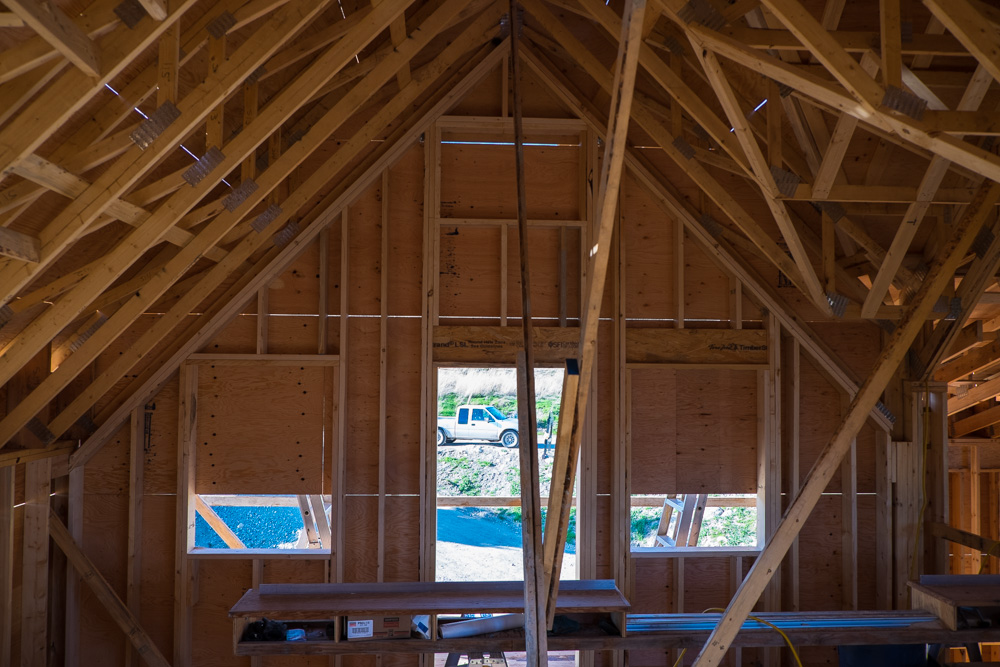 Still the ugly duckling with braces.
Owww.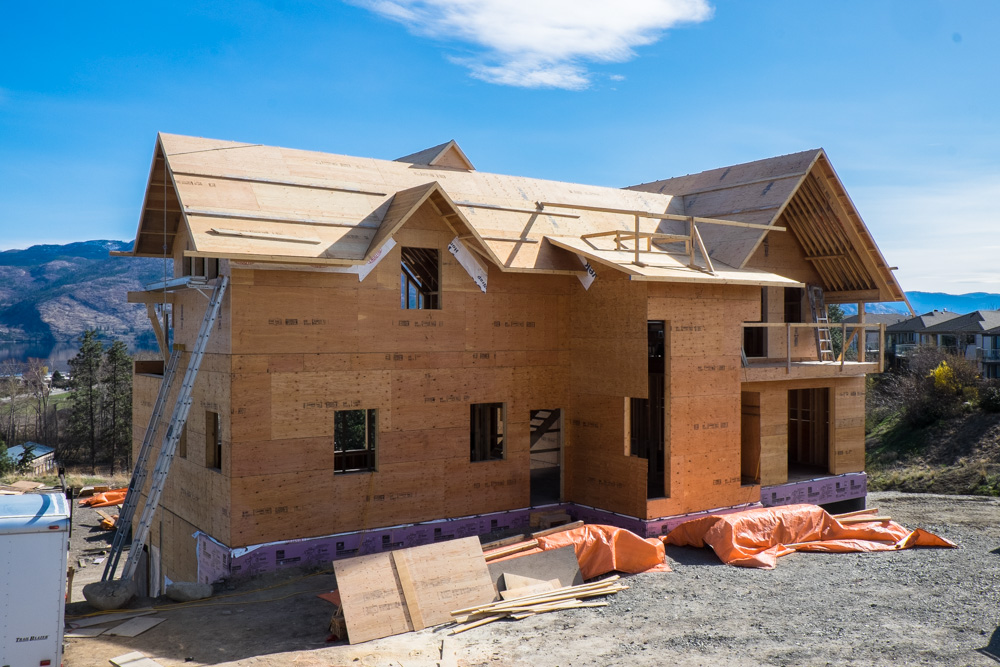 All sheeted on these 2 sides.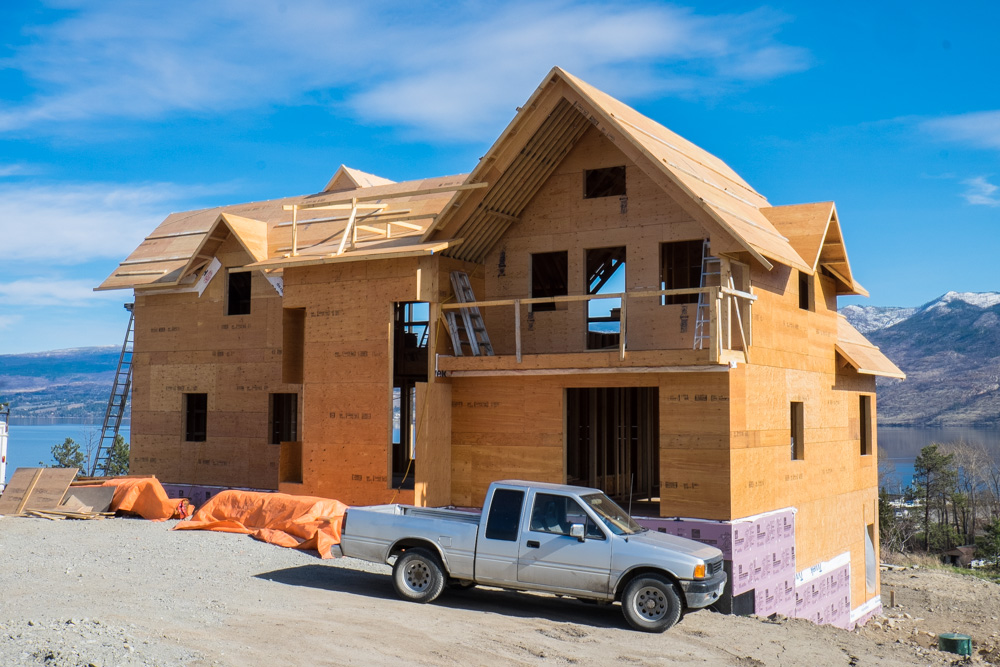 Windows & doors cut out. Added a high window that was not in the plans. Better for light and will open to allow hot air to escape. Adding another opposite to this one for the front.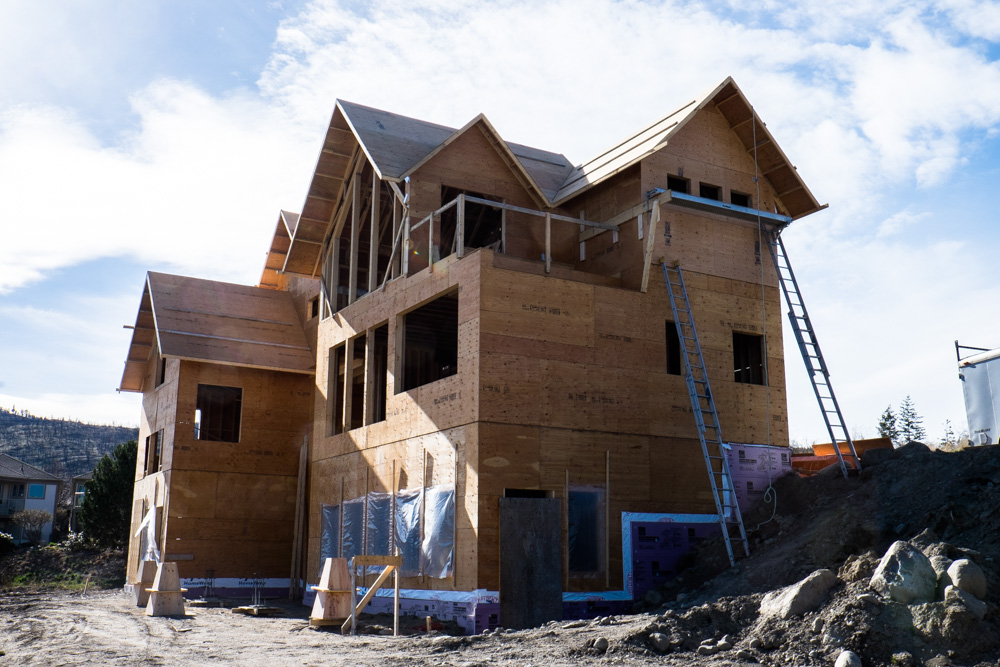 Master bathroom is now sheeted. Still got that tower look.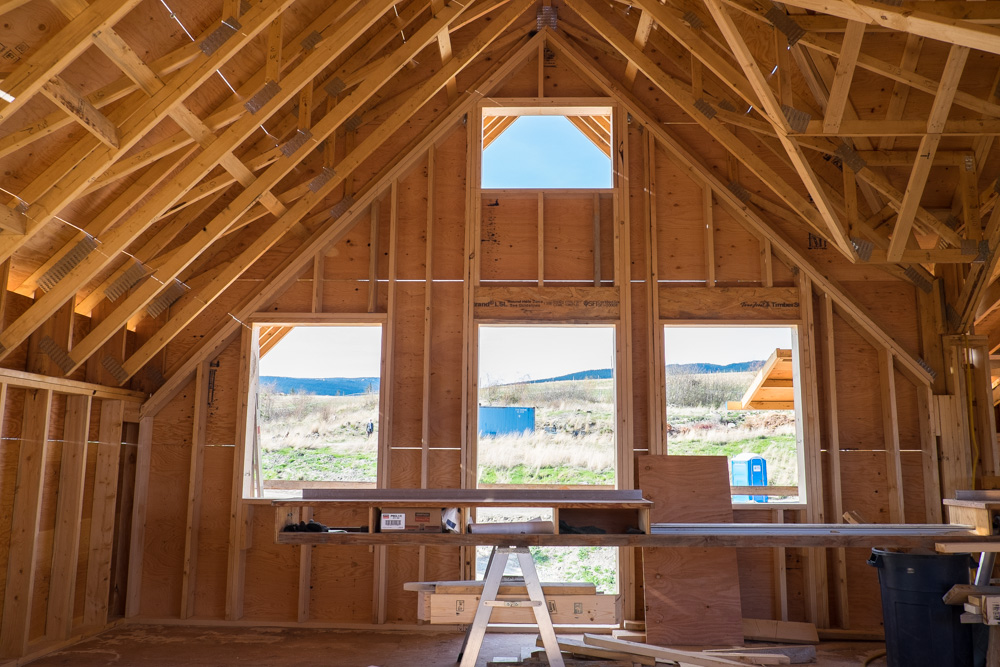 Now like a swan without those braces. My studio. This is turning into another cool room. Can you see the creepy retiree staring at me through the window?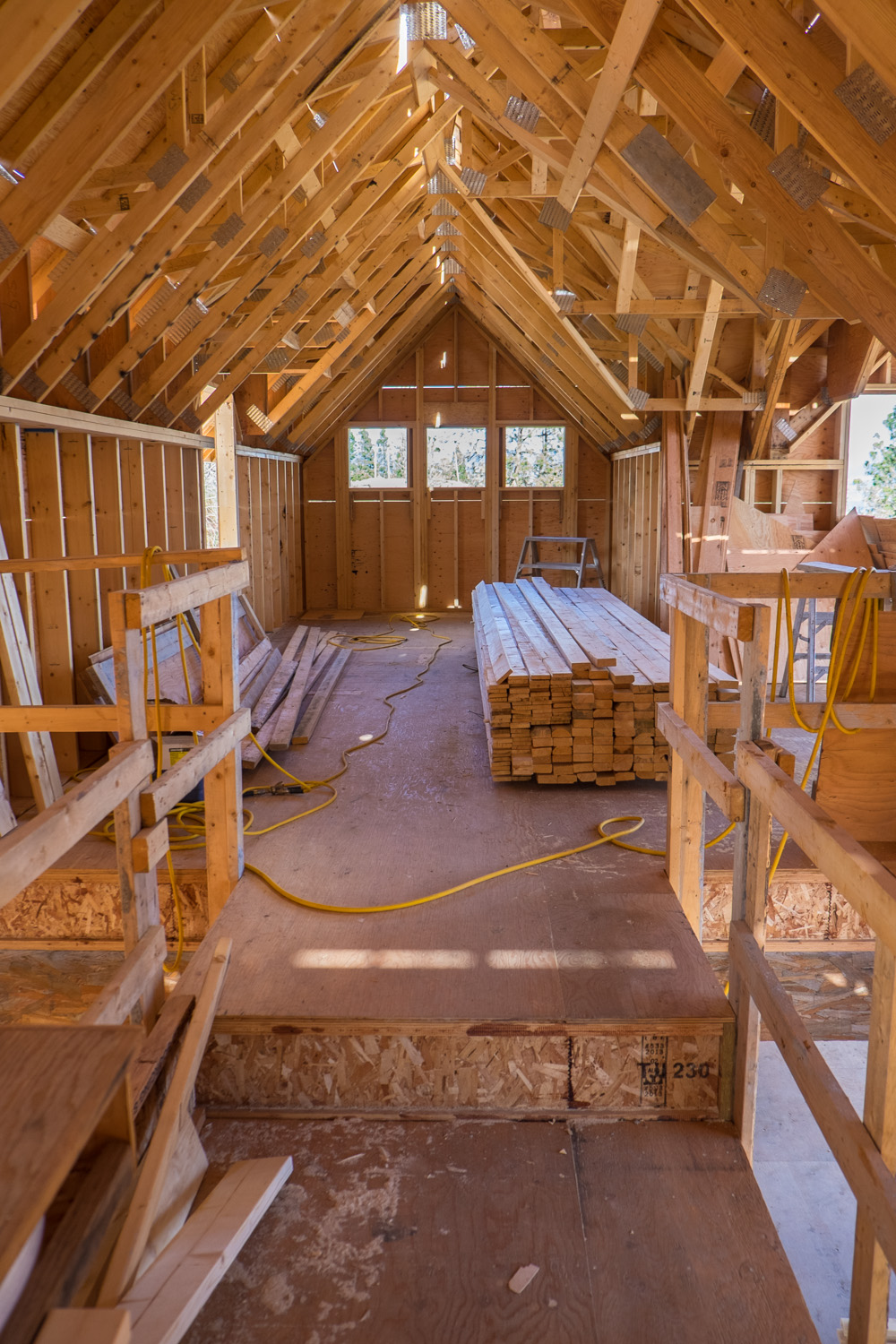 Staring at the master bedroom ensuite bathroom. Also brace free! So glad I won't be tripping over them and maneuvering 4×8 sheets of plywood between them.