Remember Anvil? That crappy Toronto metal band who were so eclipsed by many (all) of  their peers that somebody made a very good documentary about them and how fame passed them by. Well, that has nothing to do with building our house. It's just a silly reference to ductwork underneath a metal roof, not their most (relatively speaking) well known album.
Driveway perspective. Just through the (pain in the ass) gate off Brown Rd.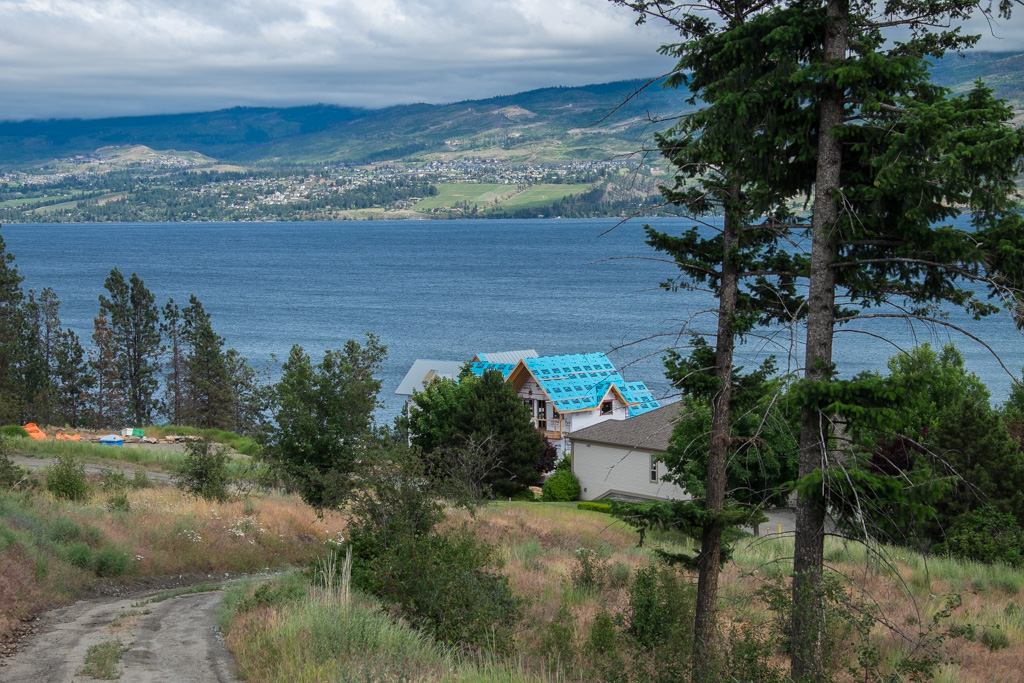 That would be East Kelowna, the Mission and Kettle Valley in the background.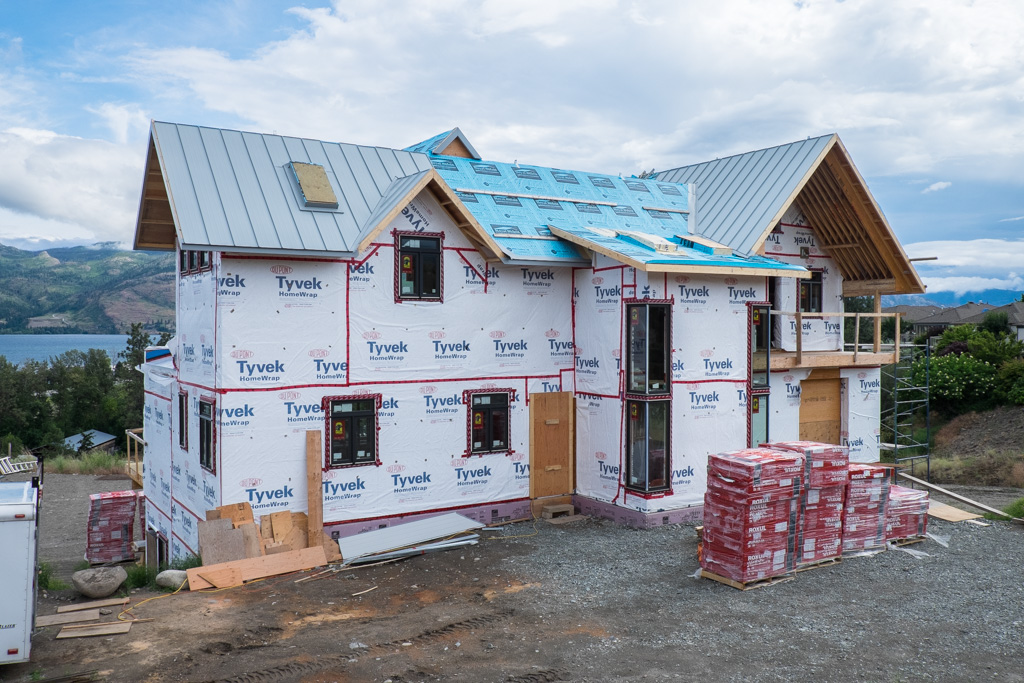 I love the way this metal roof looks so far.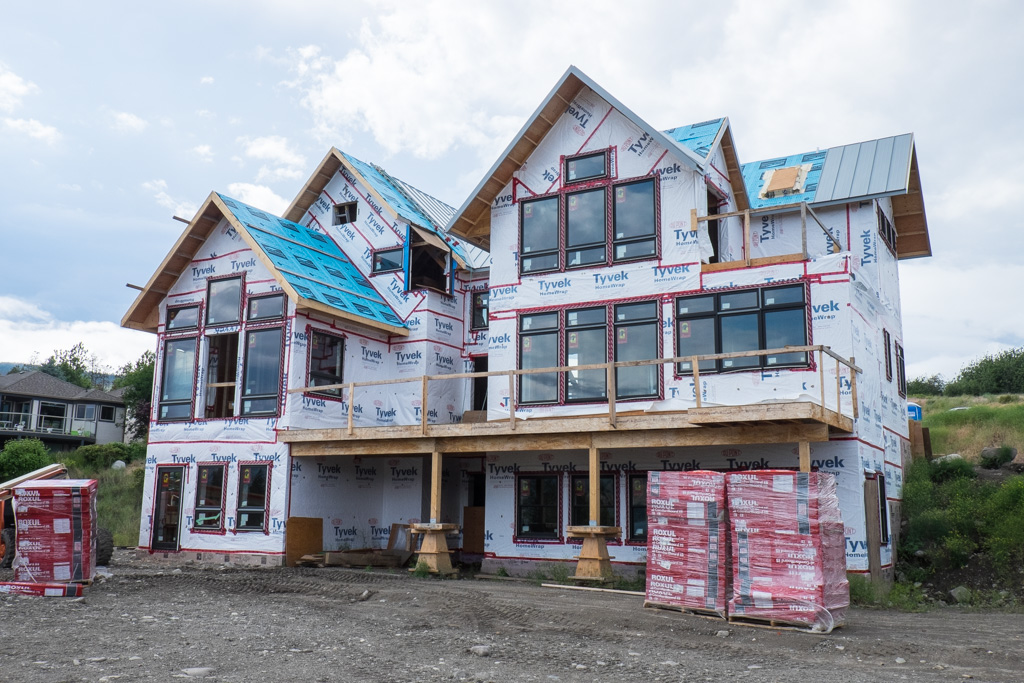 This ductwork sucks in comparison to Brasil.