Time to fill the hole. Had to go with a quote from the movie "Election" but won't elaborate any more on the meaning of the phrase since it's not family friendly.
This building is an old (obviously) blacksmith shop on Flying Horse Farm that is across from the Gellatly nut farm. It looks like it could come down any second. I hope it does so we can score some of the beams out of it for the house. We can get at least one beam that has fallen down and gives the barn a nice lean to it.
Finally starting to fill in behind the monolith wall. Our neighbour, Troy owns an excavating company, and our nephew Justin has just started working for him.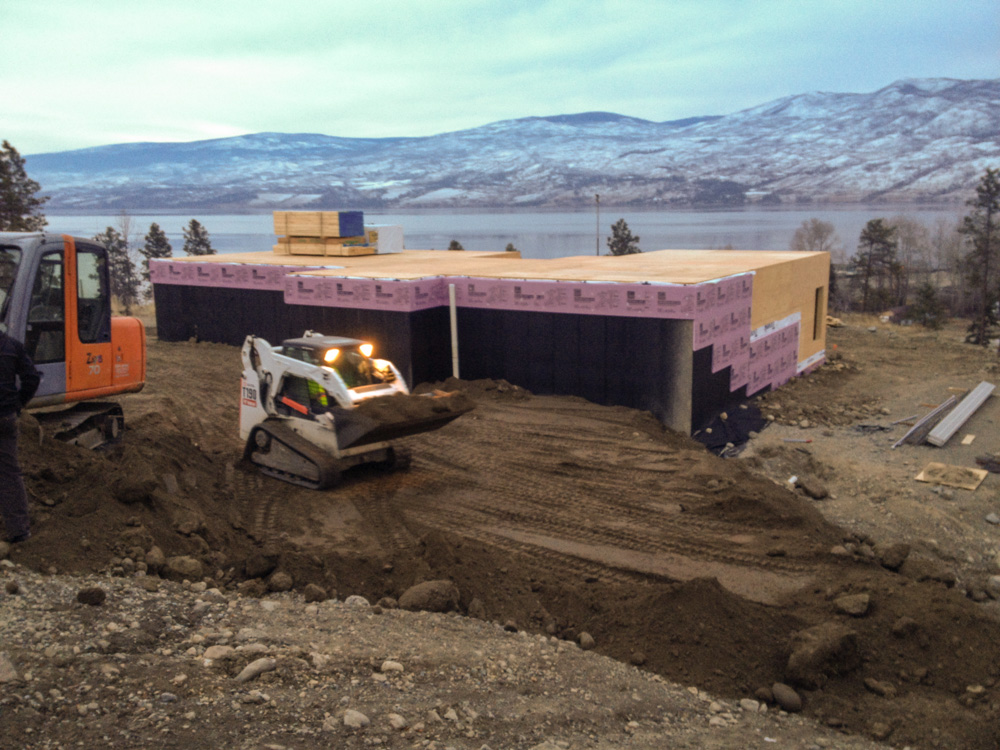 Getting this thing filled up was always something that worried me, so actually having it happen is a big relief.
Little video action here showing the hub of activity that happened during the fill process. Justin is working the big excavator. It's nice that he got to be a part of the process.
Finally, our black wall is pretty much filled in. It's great to see the property taking shape. Our garage and car port will be going in on this fill behind the house.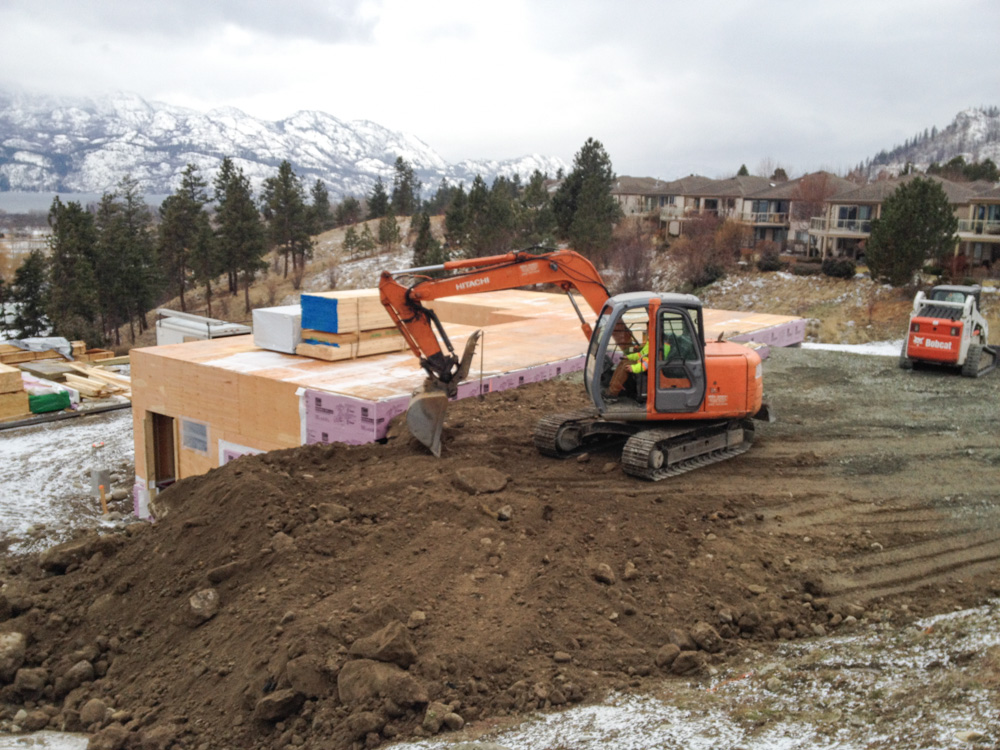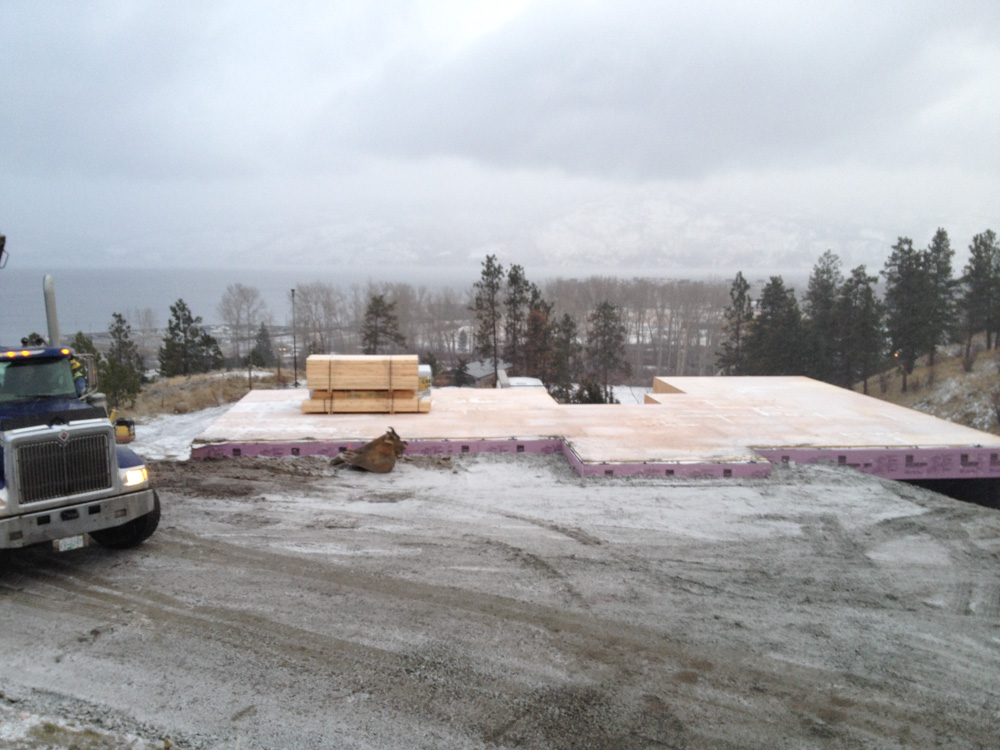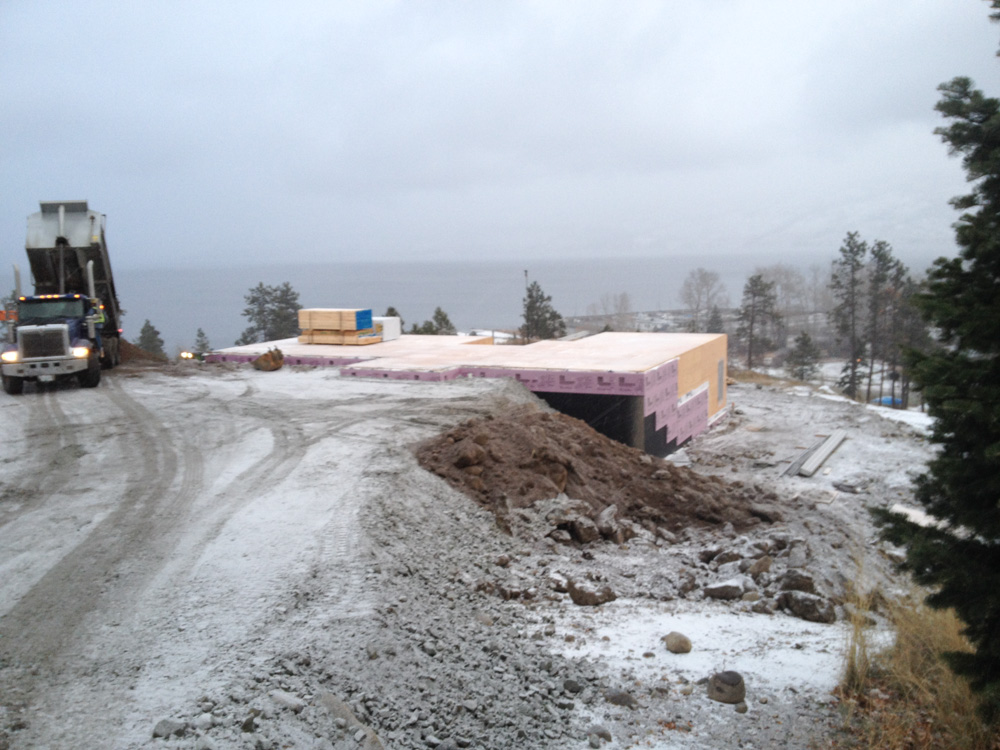 The excavating crew also moved our building materials to a convenient location. I mentioned to Joel that "This is going to make our lives easier." His response was that it was going to make my life easier. Good point. Glad I'm not hauling all of this. Those sheets of plywood  alone in the winter wind would've done me in.
The windows and doors have now been cut out of the sheeting. You can now see what the bottom floor is going to look like. Pretty great view, and this is only the ground floor.
This side has not been filled yet. Sewer line and pump have to go in first. Not the most glamorous part of the process.