Things are moving along quickly on the house. Drywall mudding & taping, painting, final concrete and a beautiful fir ceiling in the living room.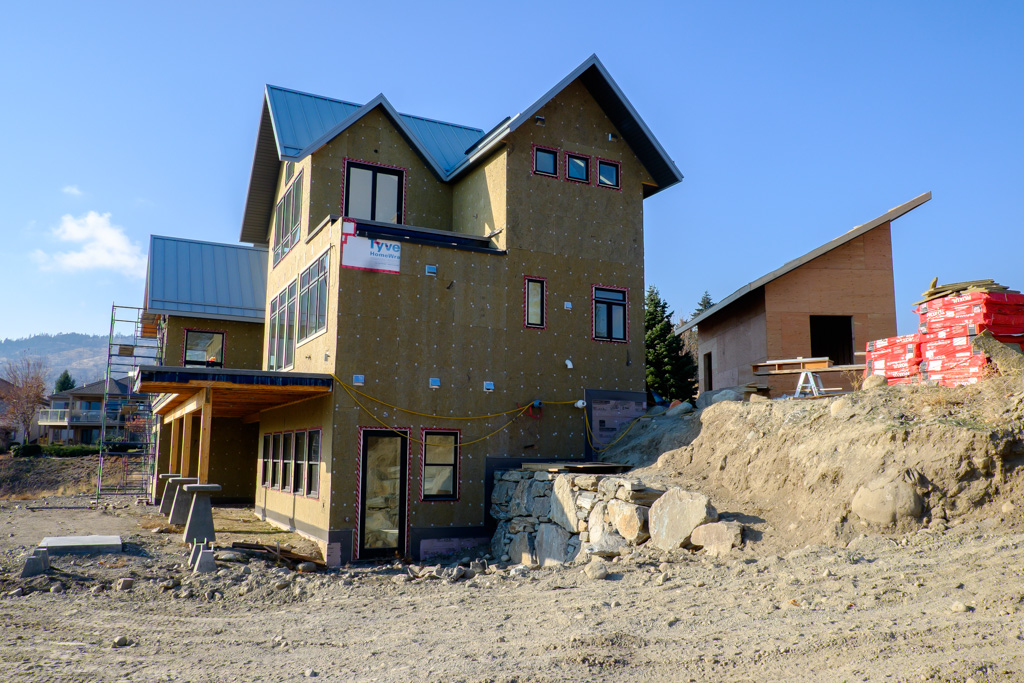 More white covered by Roxul.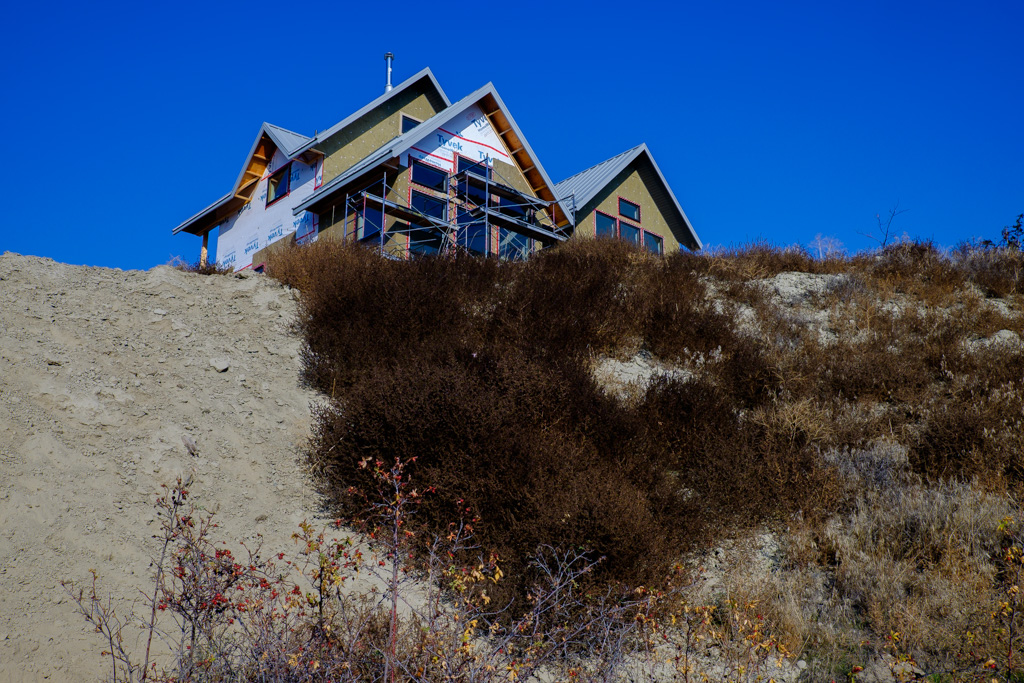 House and nasty weeds in the foreground.
View from the roof on a damn cold day. We were working in T-shirts on November 7. By the 11th it was -10. Underdressed on steel scaffolding all day made me dream about roasting in 35 degree summer heat (even though I hated it at the time).
Finally got power. Only took 2 damn months. They even put a sticker of me doing my electricity dance on the transformer.
Which means Old Slugger here, finally gets a break after running the build for the past year. A well deserved rest. If you are going to buy a generator, buy a Honda. Still, not sad to see it go.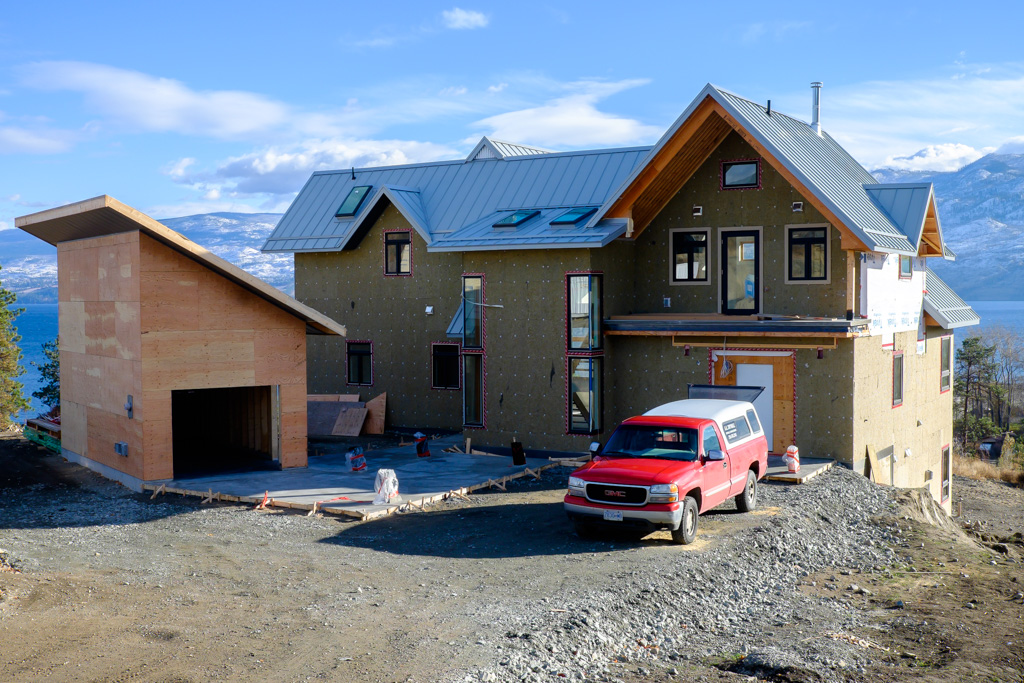 Garage slab & parking pads are poured. Another milestone: last concrete pour of the project.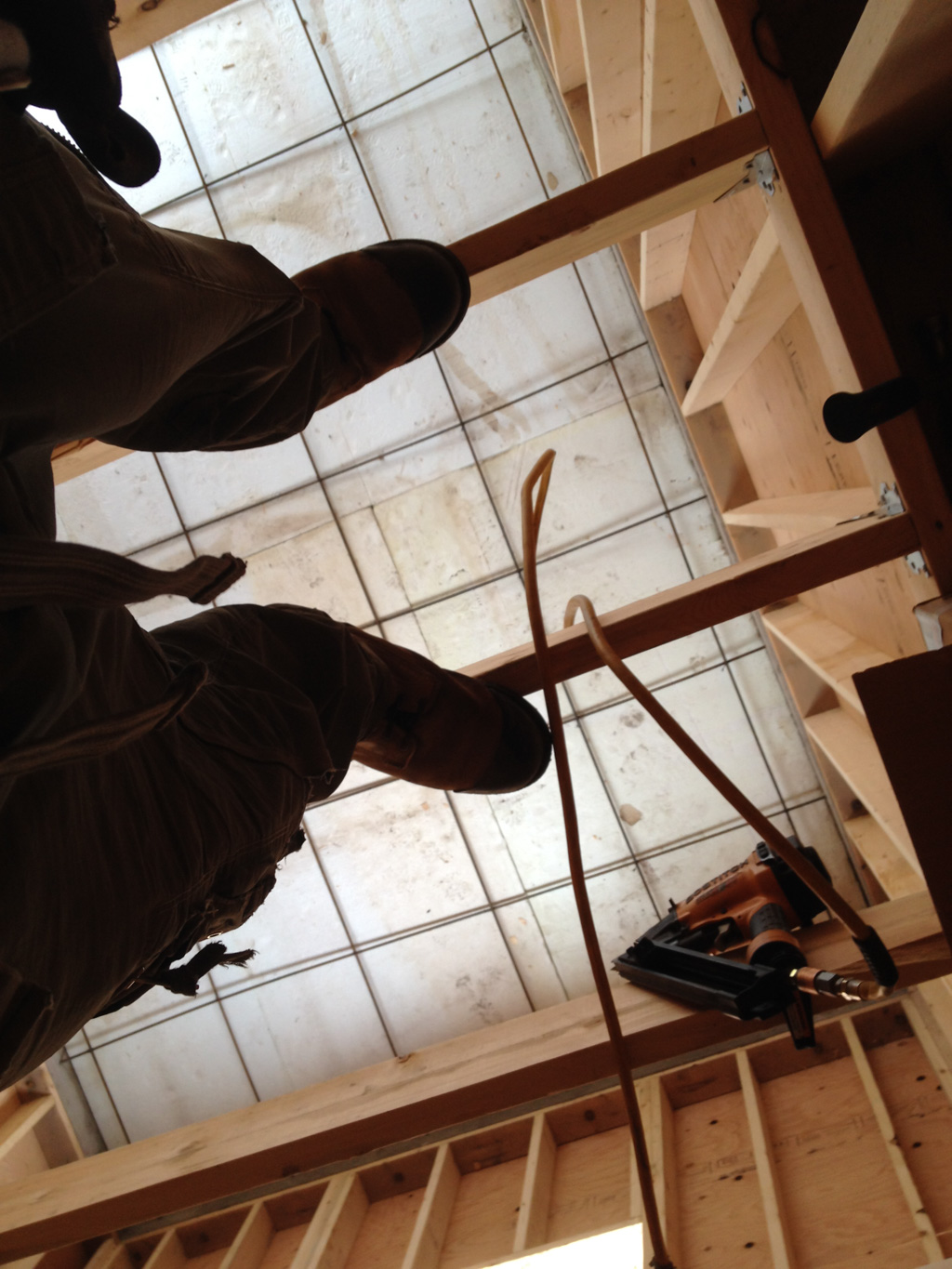 Working in the garage rafters before the pour.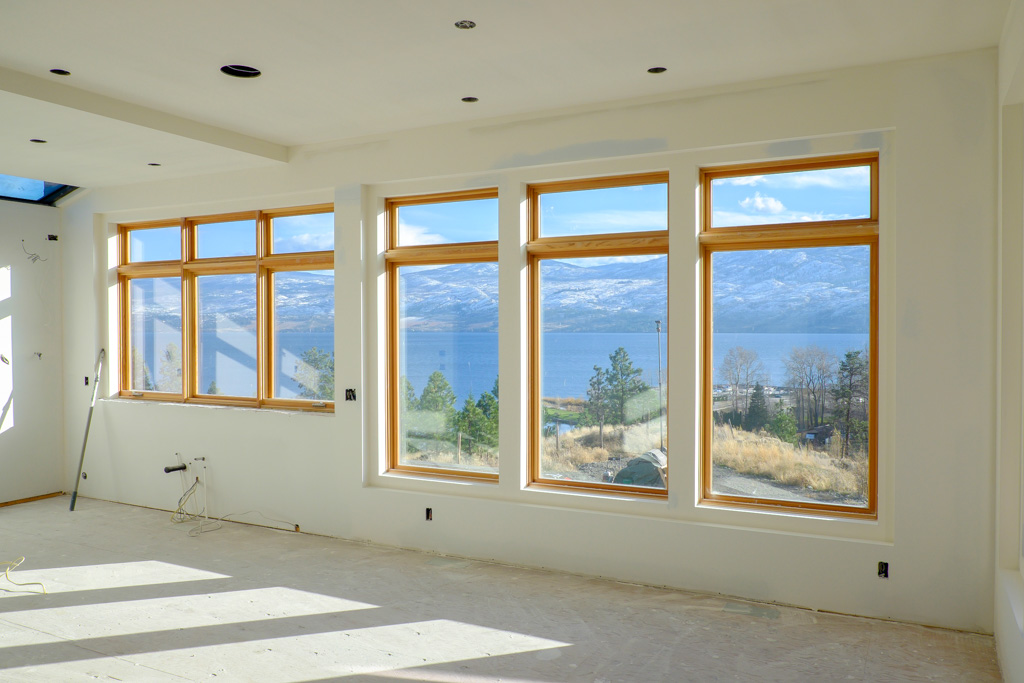 We're looking good with drywall & paint happening.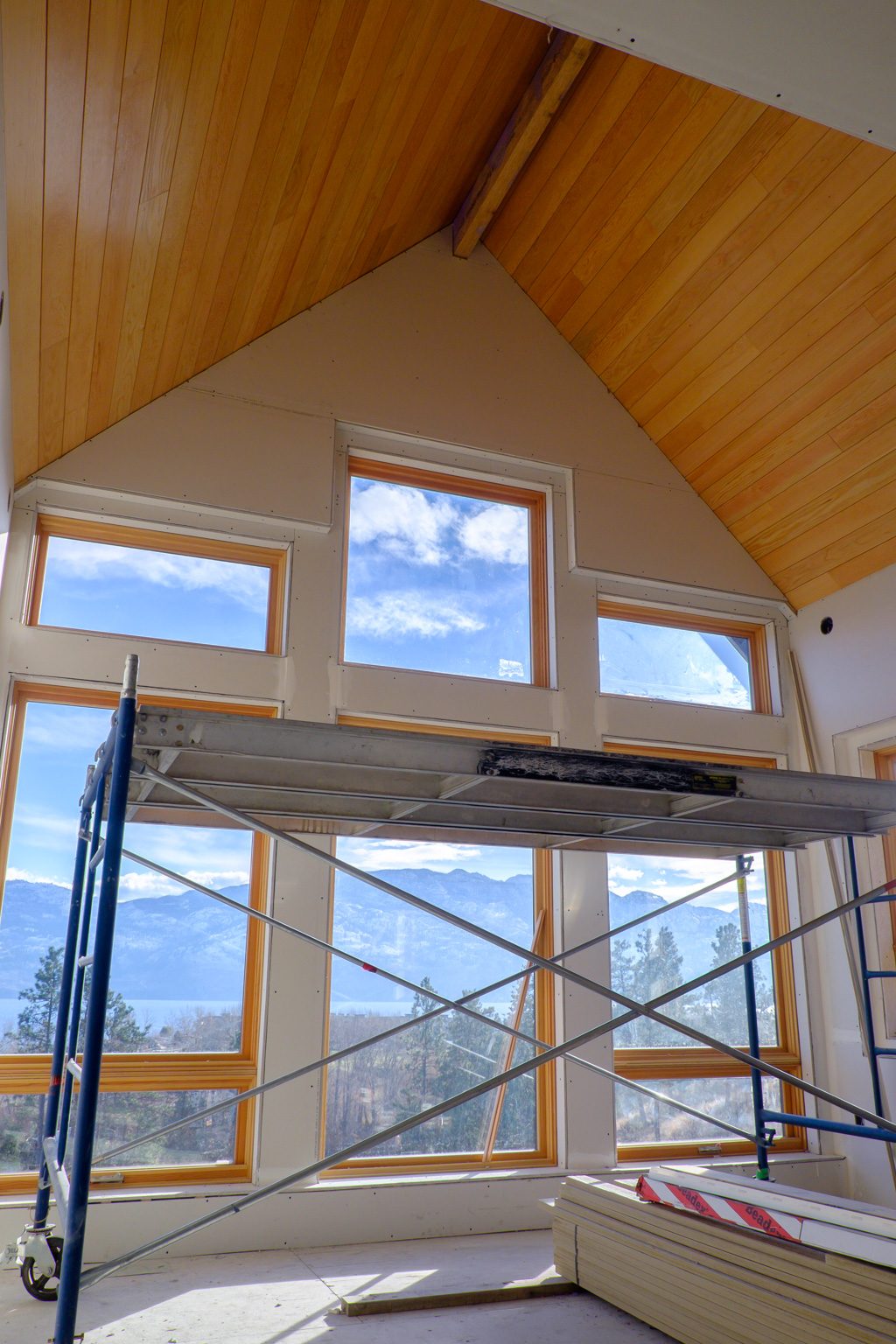 Now, don't you think this ceiling kicks ass? Lovely clear fir tongue & groove with a square cut gap.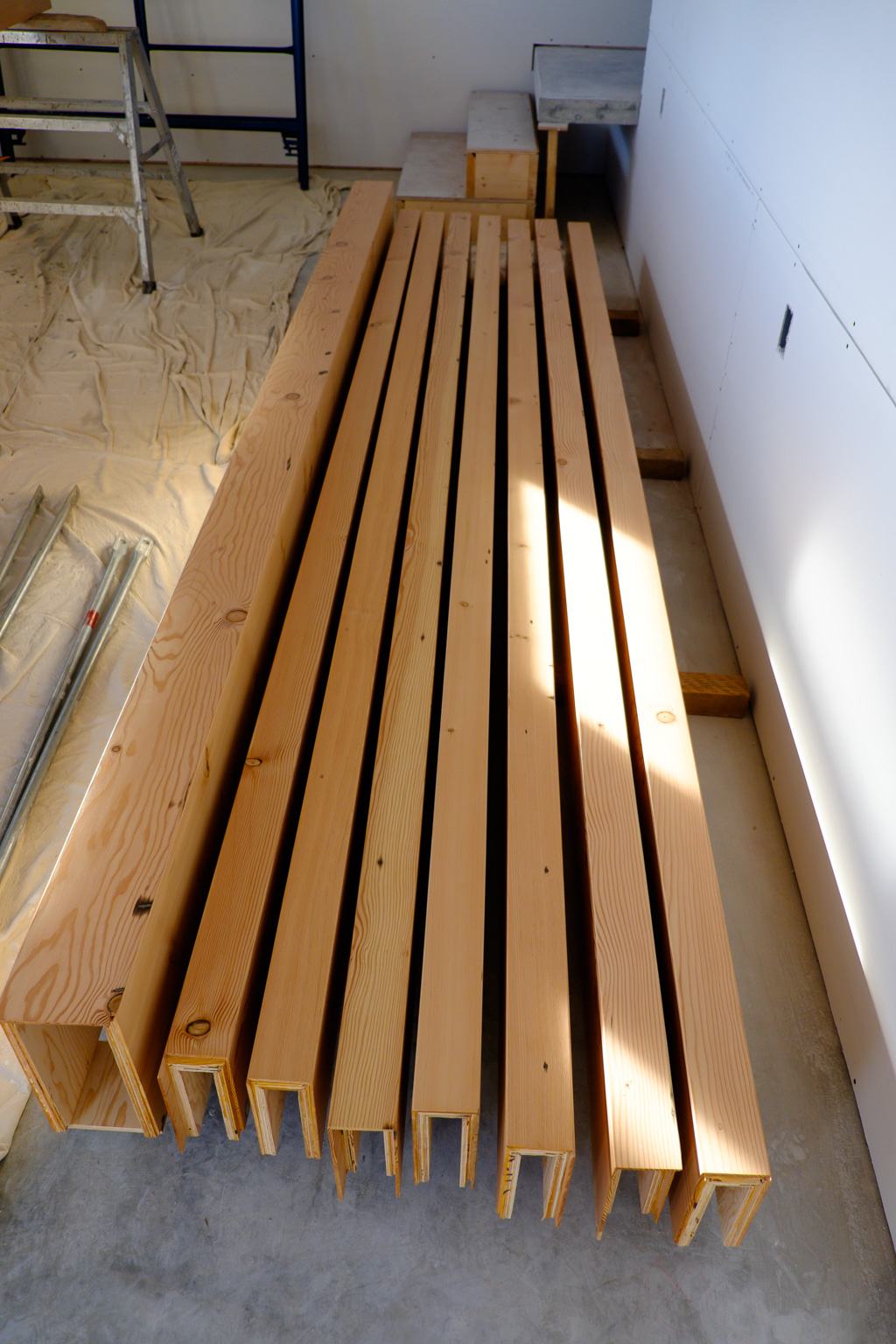 Fake beams clad in reclaimed wood are the next thing to go in the living room. Made by Plexus in Naramata.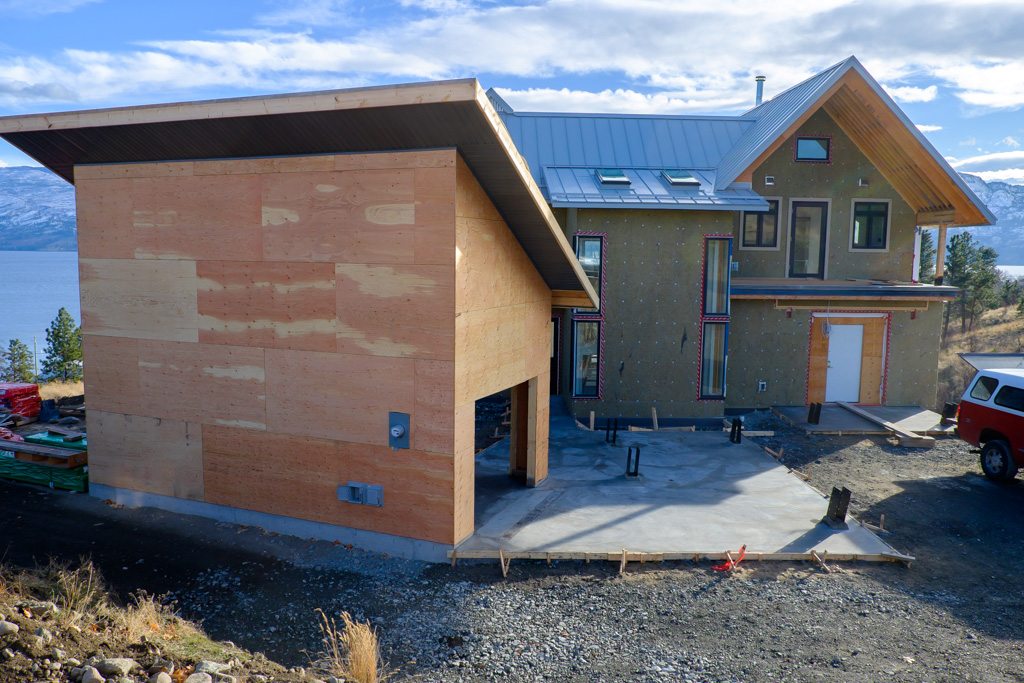 Another shot of the concrete, also showing our main entrance pad. First day with snow on the mountains.